What Is The Average Life Expectancy Of A Gas Furnace?
If your furnace is getting older, you may be wondering how long you can expect it to last. The average service life of a gas furnace is about 15 years, but the actual life span of an individual unit can vary greatly. There are a number of contributing factors that determine the age a furnace reaches:
The quality of the equipment. A builder's grade unit may only last 8 to 12 years because it's not built as durably.
How well the furnace is maintained. Regular maintenance extends the useful life of any mechanical equipment, and furnaces are no exception. A furnace that's well maintained could last many years longer than one that's not.
The amount of humidity in a home. High humidity will eventually cause the key components to rust out, which can result in a premature furnace failure.
How much use the furnace gets. Our cold winters here in the Cleveland area give home heating systems work out, and this wear and tear has a negative impact on their longevity.
The condition of the heat exchanger. Over time, the heat exchanger will degrade due to repeated heating and cooling of the metal. As this happens, its heat transfer capabilities decline, and so does the energy efficiency of the furnace.
There are some steps you can take to help extend the life of your furnace:
Change the filter regularly– basic filters often need changing as often as monthly throughout the heating season. A dirty filter restricts necessary airflow, causing overheating that can damage the heat exchanger and other components.  Better filters can often last longer before needing to be changed—a clue to this is the depth of the filter, often looking like an accordion.  Check with your HVAC pro to get a guideline on how often you should change your filter.
Schedule annual system tune-ups. Preventative maintenance preserves the efficiency of your furnace, it saves you money by identifying any small issues before they turn into expensive repairs, and it ensures the safe operation of the equipment.
Control your humidity levels. A furnace that's rusted badly due to excess moisture can allow deadly combustion gases such as carbon monoxide (CO) to leak into your living space.
If you have questions about the efficiency or life expectancy of your gas furnace, contact us at P.K. Wadsworth Heating & Cooling. We're proud to serve the HVAC needs of the Greater Cleveland area.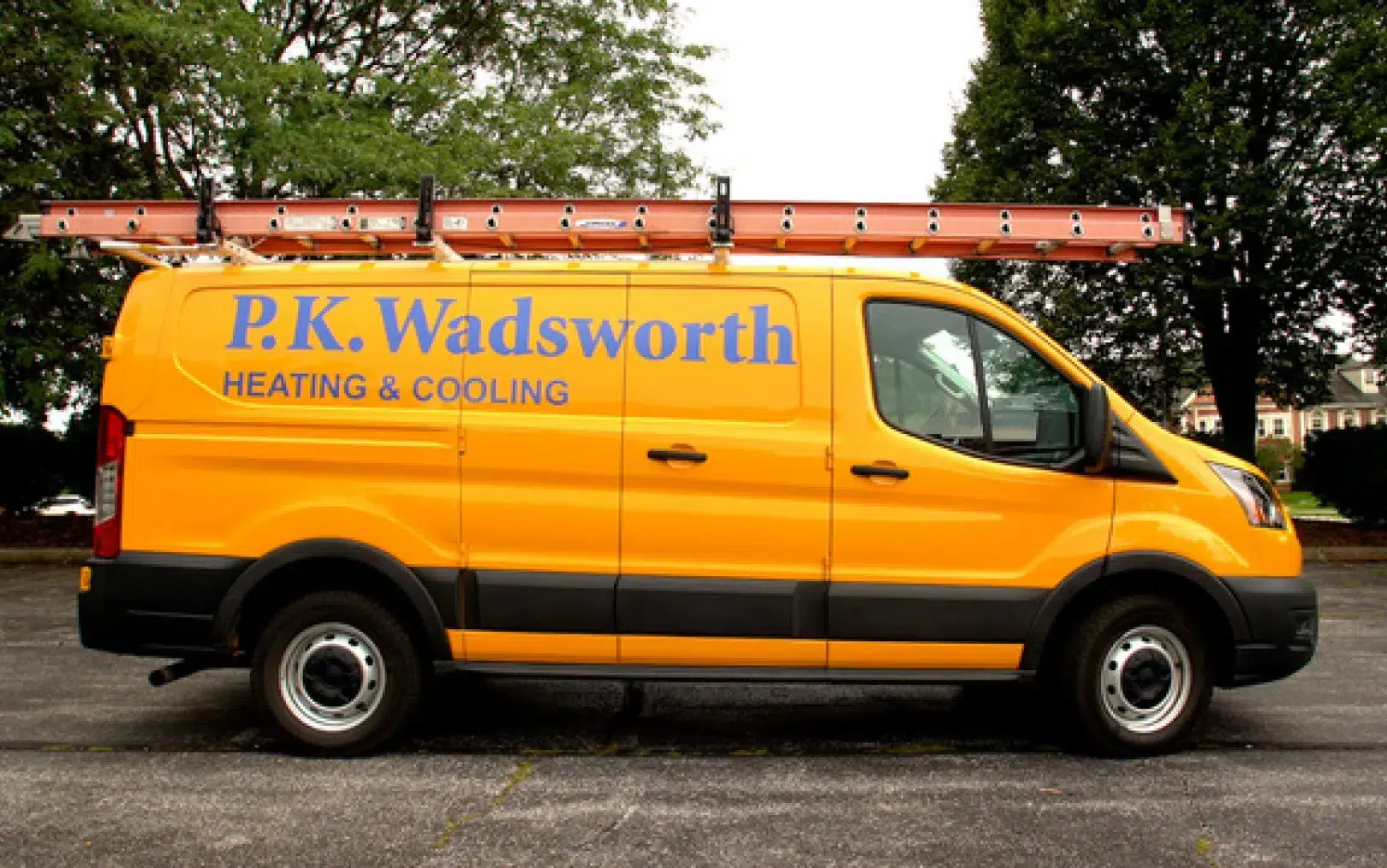 Why Choose P.K. Wadsworth Heating & Cooling?
Cleveland's Home Comfort Provider Since 1936
Over 85 years in business
Family-owned & operated
Trained & certified technicians
On-time & reliable services
Maintenance plans available
Same-day services
Over 2k five-star google reviews from customers