Avoid These 5 HVAC Pitfalls
There are things that are just bad ideas when it comes to your heating and cooling equipment. Some are unsafe, and others may shorten the life of your equipment or cause repairs to be needed. The good news is that these pitfalls can all be avoided in your home.
Dryer venting. There are a couple of ways your dryer vent could be hurting your HVAC equipment, one is if the dryer vent is too close to your high-efficiency furnace's PVC vent piping. (NOTE: If your heater still uses a chimney this does not pertain to you.) Lint can get drawn into your system. In addition, any laundry products that are vented out can damage the furnace components when they are drawn in. If the vent is too close to your air conditioning condenser (the outside unit) you can have similar issues with dust and debris. Lint builds up, lowering your efficiency and eventually causing the air conditioner to stop working completely.
Kitty litter. It can be hard to find a spot for the litter box that's out of the way yet easy to get to, but make sure it's not near your furnace/boiler or hot water tank. The ammonia from the litter can cause corrosive damage over time and we have seen it greatly shorten the lifespan of the equipment. This can also be true of detergents or cleaning products stored near your heating equipment.
Garage heaters. If you have a heater in your garage it should be at least 18" off the ground to avoid igniting gasoline fumes—this is part of the Building Code in most municipalities. Never use a portable heater near combustibles of any kind.
Bath fans. If your bath fan vents into your attic the moist, warm air creates a perfect environment for mold to grow. In addition, venting this warm air into the unconditioned attic space can cause icicles to form on your eaves. These can damage the exterior of your home and can be a hazard to anything below them.  Always make sure bath fans are vented to the outside and never inside your attic.
An equipment room. Your furnace/boiler and hot water tank need to "breathe" t work properly. They may not be great to look at, but if you build a small room around them to block them from view you could have a real problem. You make it difficult for a technician to service the equipment and perform repairs. Plus, lack of combustion air in the room the furnace and hot water tank are in can cause flame rollout or venting issues which can create dangerous carbon monoxide (CO) problems. If you already have a small equipment room, consider a louvered or vented door.
If you think you may have a problem with one of these pitfalls in your home, don't delay. Fixes to these situations can be quite simple and inexpensive. Call P.K. Wadsworth Heating & Cooling if you need help finding a solution to correct one of these issues.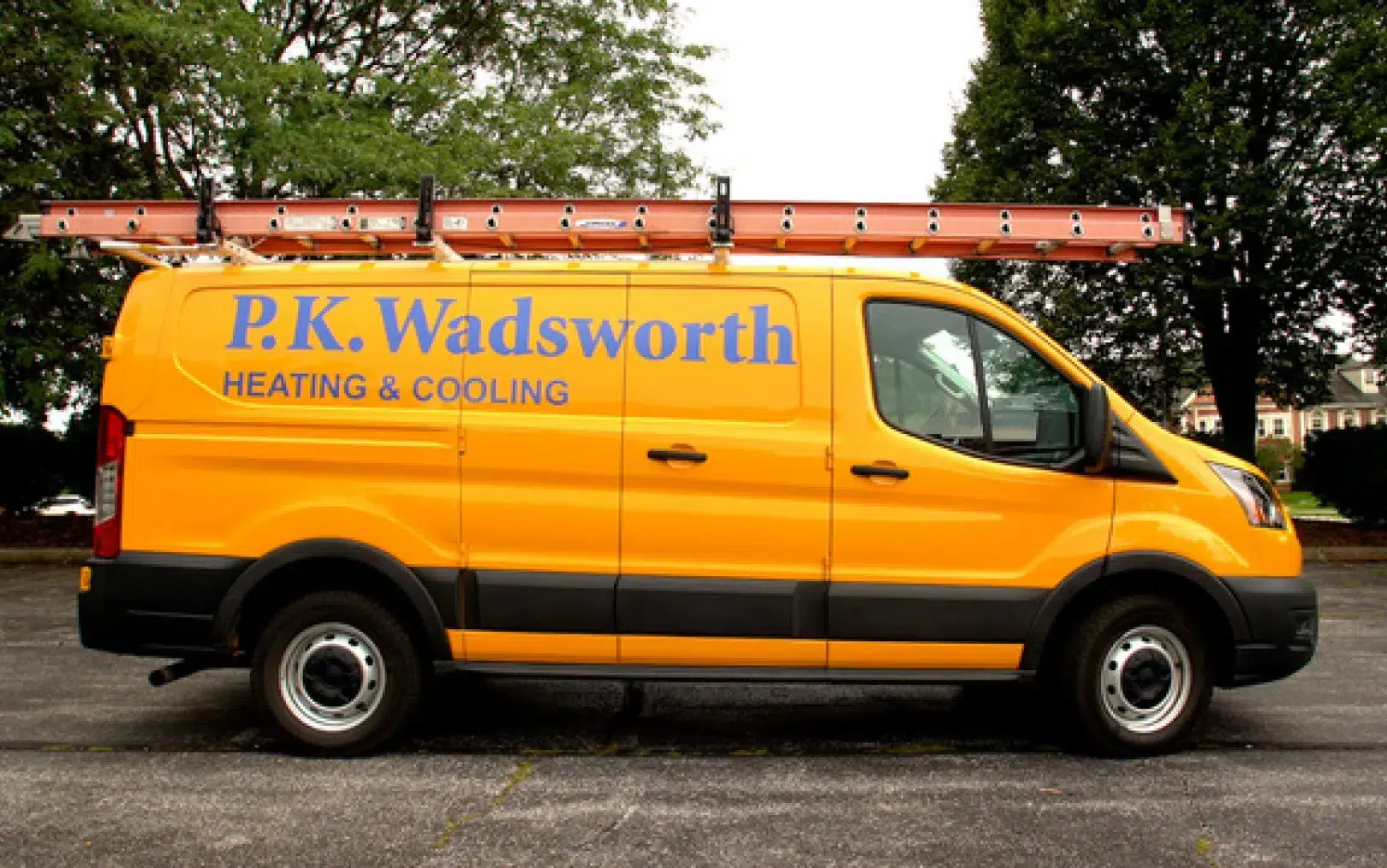 Why Choose P.K. Wadsworth Heating & Cooling?
Cleveland's Home Comfort Provider Since 1936
Over 85 years in business
Family-owned & operated
Trained & certified technicians
On-time & reliable services
Maintenance plans available
Same-day services
Over 2k five-star google reviews from customers