How Does Humidity Affect HVAC Performance?
When the humidity rises, it's nice to retreat inside your home where the air conditioning system has kept the air cooler and less humid. But have you ever thought about how high humidity affects the performance of your HVAC system? Here's a look.
Humidity And Your Air Conditioner
It's your air conditioner's job to remove humidity and heat from the air. However, the most humid of days can be taking a toll on your system, leading to reduced HVAC performance particularly if any of the following are true:
Your AC unit is not properly sized for your home
Your AC unit is old and has begun to work less efficiently
Your system has not been properly maintained
If you have an improperly sized, aging, or poorly maintained unit, you might notice your energy bills skyrocket after a bout of high humidity. The system has been working overtime, but it simply cannot keep up. Your home might feel sticky and warm even though the AC has been running constantly. You may also notice condensation forming on the inside of your windows from all of the moisture. Struggling to keep up in high humidity puts a lot of wear and tear on your HVAC system and may shorten its lifespan in the long term.
How To Reduce Strain On Your Air Conditioner
Experts recommend keeping indoor humidity levels below 50%, though a level around 40% is even better. If your system is struggling to maintain this humidity level, an HVAC professional can install a dehumidifier to remove excess moisture and reduce strain on your AC unit. This should increase HVAC performance and keep your home more comfortable.
Properly maintaining your HVAC system will also ensure it's able to function effectively in high humidity. Change your filter every month and remember to schedule yearly inspections to ensure any problems are caught and repaired early. When purchasing a new AC unit, work with your contractor to ensure it's the proper size for your home.
If your HVAC performance is declining in high humidity, contact the experts at P.K. Wadsworth to schedule an inspection today.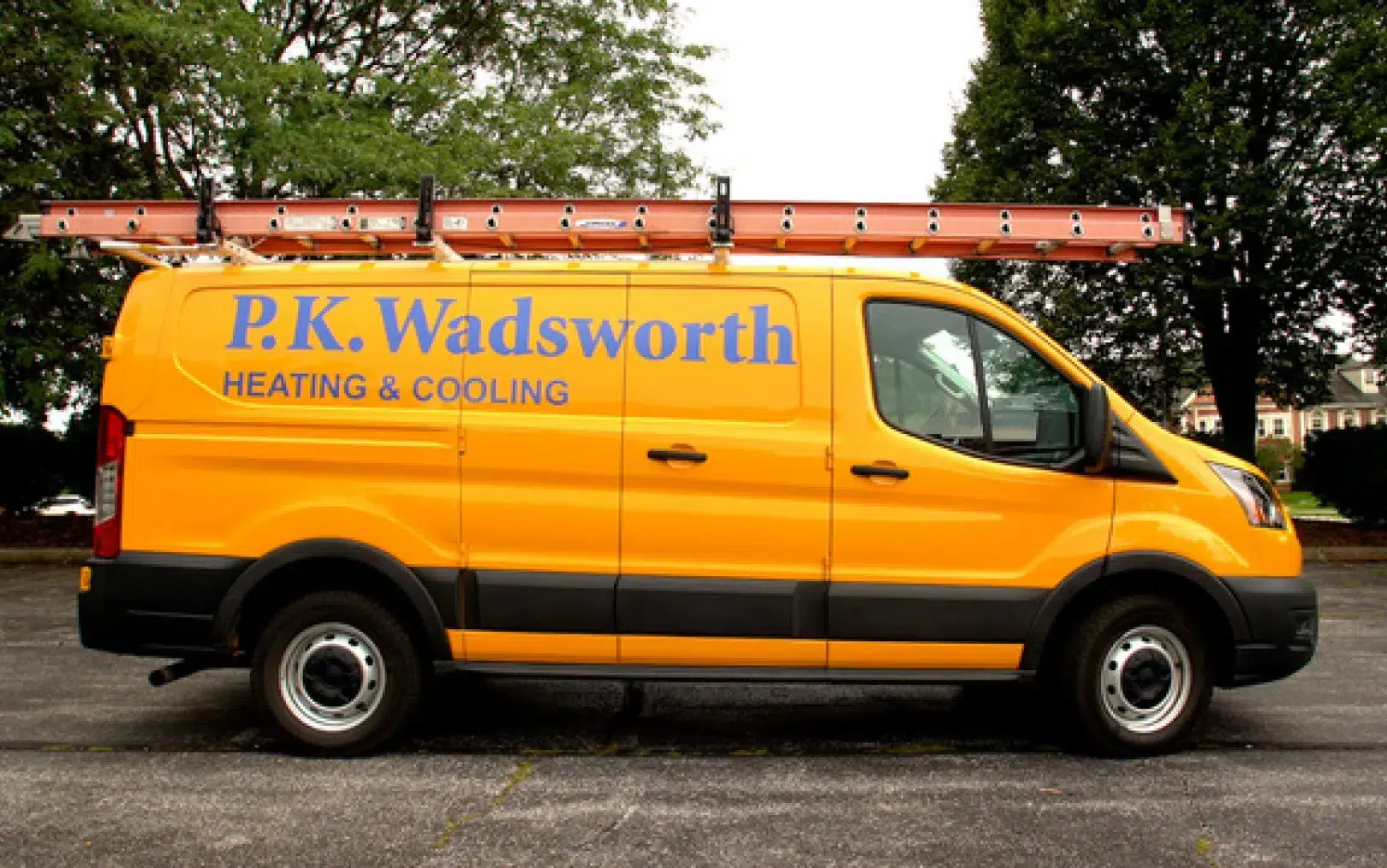 Why Choose P.K. Wadsworth Heating & Cooling?
Cleveland's Home Comfort Provider Since 1936
Over 85 years in business
Family-owned & operated
Trained & certified technicians
On-time & reliable services
Maintenance plans available
Same-day services
Over 2k five-star google reviews from customers