How To Put Energy Conservation And Energy Efficiency To Work
With cold weather having arrived in Cleveland, winter heating costs are starting to show up in energy bills. If you go into shock every time you open up your energy bill, it's time to take some steps to reduce your energy use. You can do this by adopting energy conservation and energy efficiency measures in your Ohio home.
Energy Conservation
When you conserve energy, you're saving energy by reducing your use of it. This can reduce energy bills through the winter. Here are a few ways to conserve energy in your home:
Lower the thermostat a few degrees. Turning down the thermostat for even a few hours per day will make a marked difference in energy use. If you want to go for even more savings, turn down the thermostat by 10 to 15 degrees when you're out of the house or going to bed.  Be aware that going too far in turning back your thermostat can actually damage your furnace and home – so check the installation manual for your furnace for the maximum setback allowed.  Be on the look out for any changes/damage to your home that might be related to a really "deep" setback.
Use the sun to your advantage. Open blinds and drapes on south-facing windows. The sun will help warm your home, lowering the need for turning up the heat.  Know that leaving the screens in place can reduce useful solar radiation by 25%, so it may be worth the effort to remove them completely for the winter.
Wear warm clothing indoors. This goes along with lowering the thermostat. To remain comfortable and to keep you from running to the thermostat to get the house warmer, wear sweaters and warm socks to keep warm.
Energy Efficiency
Becoming energy efficient isn't the same as conserving energy. While you're saving energy with efficiency, you're getting the same level of service. Here are a few ways to make your home more energy efficient:
Add insulation to the attic and walls. Make sure you have the recommended levels of insulation. That means R-49 to R-60 in the attic, and adding to the walls as practical.
Replace drafty windows with energy efficient ones. Old windows let in a lot of air.
Install a programmable thermostat. You can program the thermostat to turn up when you're home and turn down when you're away.
Upgrade your heating plant. If it is not currently state of the art, get an in home appraisal from a heating pro and evaluate your options.
Energy conservation and energy efficiency — both are important for lowering your energy use. If you need help lowering your energy costs, or for other home comfort concerns, contact P.K. Wadsworth Heating & Cooling.
Image via Shutterstock.com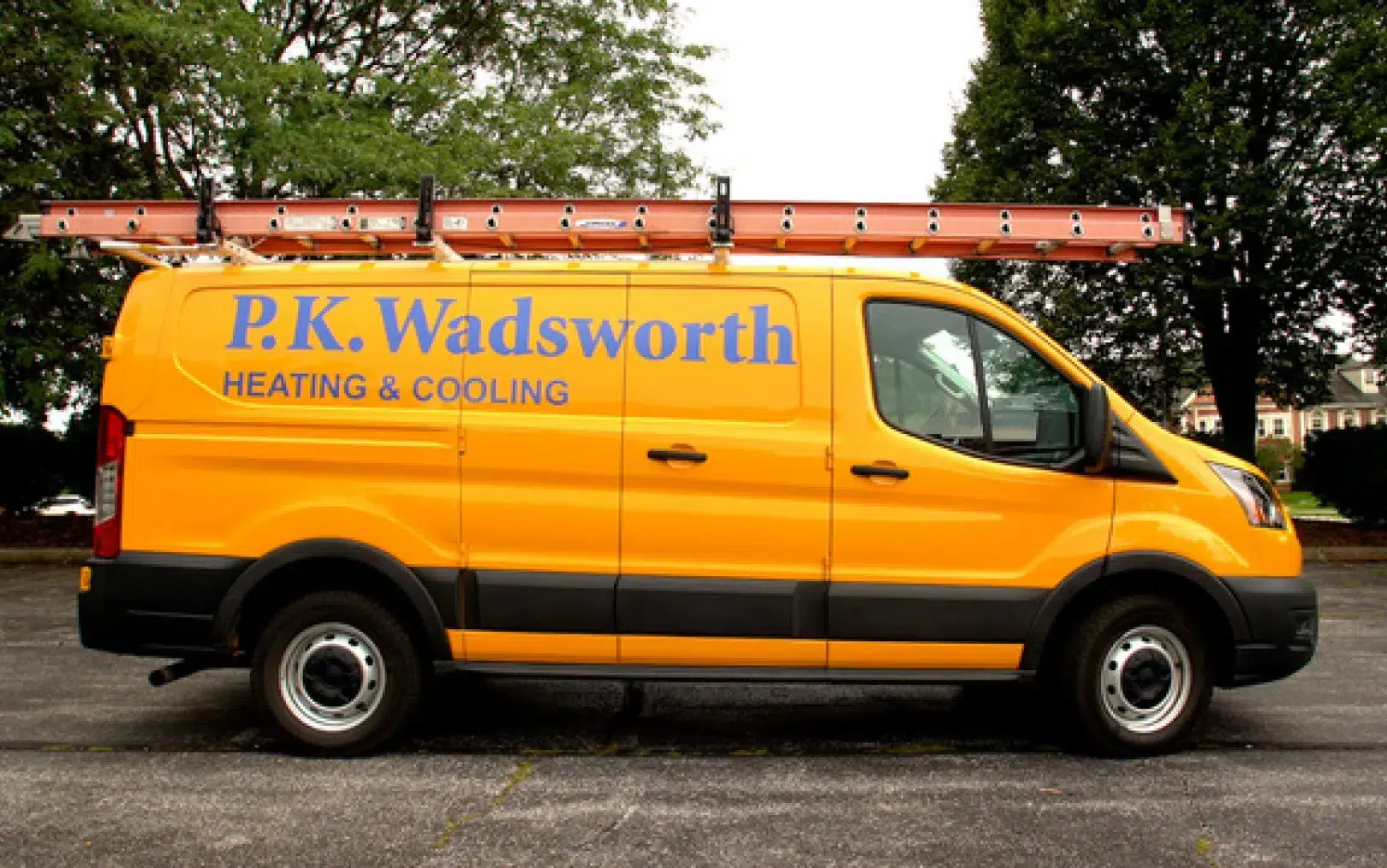 Why Choose P.K. Wadsworth Heating & Cooling?
Cleveland's Home Comfort Provider Since 1936
Over 85 years in business
Family-owned & operated
Trained & certified technicians
On-time & reliable services
Maintenance plans available
Same-day services
Over 2k five-star google reviews from customers