Keeping Pets Safe In The Summer Heat
The need for air conditioning in Cleveland keeps HVAC companies busy servicing units. This brings us into our customers' homes and backyards, where we often notice cats and dogs are too hot to trot, literally.
Keep Pets Cool And Safe This Summer
Whenever P.K. Wadsworth technicians find a pet in danger, we notify the owners right away. However, it's worth taking a moment to have a conversation about the effect of heat on beloved pets. According to the Humane Society, pets die every year from heatstroke. While pet owners have good intentions, they don't always understand the dangers of living with a permanent fur coat.
Signs of pet heatstroke include:
Heavy, continuous panting
Difficulty breathing
Glazed eyes
Elevated heartbeat
Dizziness and poor coordination
Lethargy
Fever
Here are tips to keep furry friends safe when the thermometer rises:
Walk Pets During The Cooler Parts Of The Day
Exercise is important, but the combination of heat, sun and hot concrete on the paws can lead to heatstroke. Only walk your pets during the cooler portions of the day. If concrete or asphalt is too hot for bare, human feet, it's too hot for paws.
Provide Ample Shade, Airflow And Water
The dog house does not count as a cool spot since it lacks airflow, resulting in an interior temperature that's hotter than outside. Instead, provide shade and airflow with tree canopies, canvas tarps or covered porches, and for water-savvy dogs, fill up a kiddie pool so they can cool off. Another smart option is Keep Cool Mats; soak them once and they'll remain cool for up to three days.
And always remember to fill water bowls daily (use two or three in case one is dumped or emptied), and add ice when temperatures are excessive.
Consider A Programmed, Zoned System
Energy-conscious homeowners with indoor pets should consider installing a zoned system with a programmable thermostat. This allows designated areas to have their own temperature, so pets can remain indoors without excessive energy waste.
Contact P.K. Wadsworth Heating & Cooling to ensure household occupants — furry and otherwise — enjoy a cool, comfortable summer.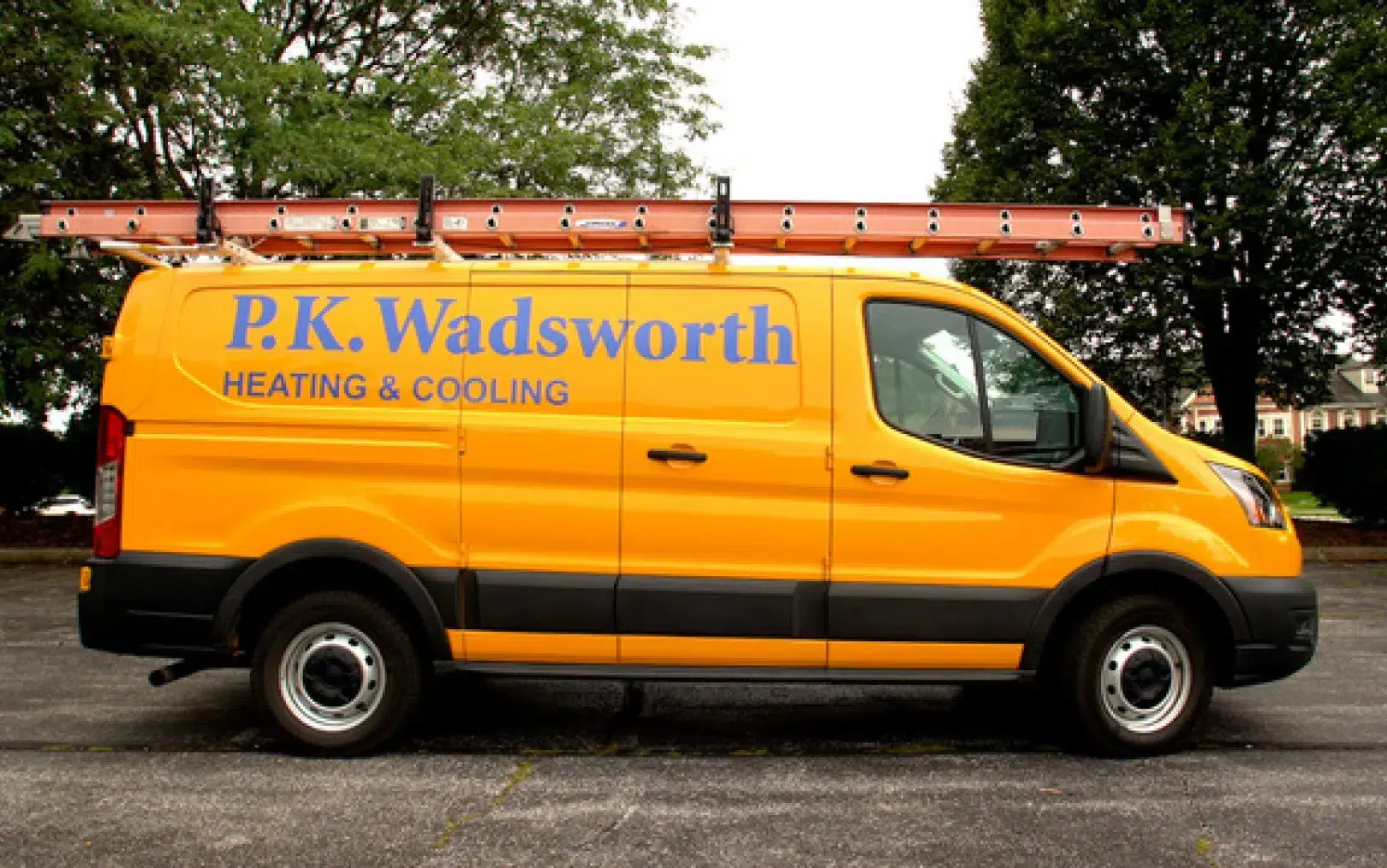 Why Choose P.K. Wadsworth Heating & Cooling?
Cleveland's Home Comfort Provider Since 1936
Over 85 years in business
Family-owned & operated
Trained & certified technicians
On-time & reliable services
Maintenance plans available
Same-day services
Over 2k five-star google reviews from customers