Keeping Your Steam-Heating System Leak-Free: Why It's Crucial
If your home, apartment complex or commercial building has a steam-heating system it is crucial that you keep the system free of leaks for a variety of safety and cost reasons. Leaks in your steam-heating system can occur in the boiler or its various valves and connections, or in the hot water or steam distribution system that serves the building. Leaks can be found by a visual inspection of the entire system or by indicators that the system is out of balance, such as frequent activation of the water makeup valve or the pressure relief valve.
One particularly bad example of a system leak is pipes buried below the basement floor. If a leak occurs here, it is often not readily evident and therefore can go unnoticed for a long time. To find these types of leaks, you can pressure test a water boiler. For a steam boiler, it is good idea to measure the amount of makeup water that you feed into the boiler with a dedicated water meter or an advanced water monitoring control tied in with your standard boiler controls. This extra step is often overlooked but can help prevent the problems discussed below.
Here Are A Few Of The Reasons Why Leaks In Your Hot Water Or Steam-heating System Are A Serious Issue That Require Immediate Repairs By Your Heating Contractor:
Energy losses. Hot water or steam that leaks from your system represent a direct loss of the heat that was acquired by burning the gas or oil that fires the boiler. These energy losses can amount to a significant monetary cost even in a short period of time if the leaks are not repaired.
Makeup water. A steam-heating system should be a closed system that recycles the same water continuously. If the system leaks, makeup water has to be drawn into the system from a cold water source. This cold water is not only expensive to heat up to the boiler's operating temperature, but it can also cause thermal shocks to the boiler and piping that can result in metal fatigue and possible catastrophic failure of the boiler.
Increased scale buildup. A leaky system that requires frequent recharges with untreated makeup water will require expensive chemical treatment to prevent buildup of mineral scale deposits in the boiler and piping. Additionally, the make-up water can also introduce added oxygen to the system that accelerates corrosion in the system. Chemical treatment is expensive and normally is only used in commercial settings. Scale deposits inhibit heat transfer, reduce the system's energy efficiency and can result in more rapid deterioration of the boiler and piping. Left unattended, this scale/corrosion will significantly shorten the life of the boiler!
Call us at P. K. Wadsworth Heating & Cooling if you suspect that your hot water or steam heating system is leaking. Our expert technicians help customers throughout the Greater Cleveland area keep their boiler systems running safely and efficiently.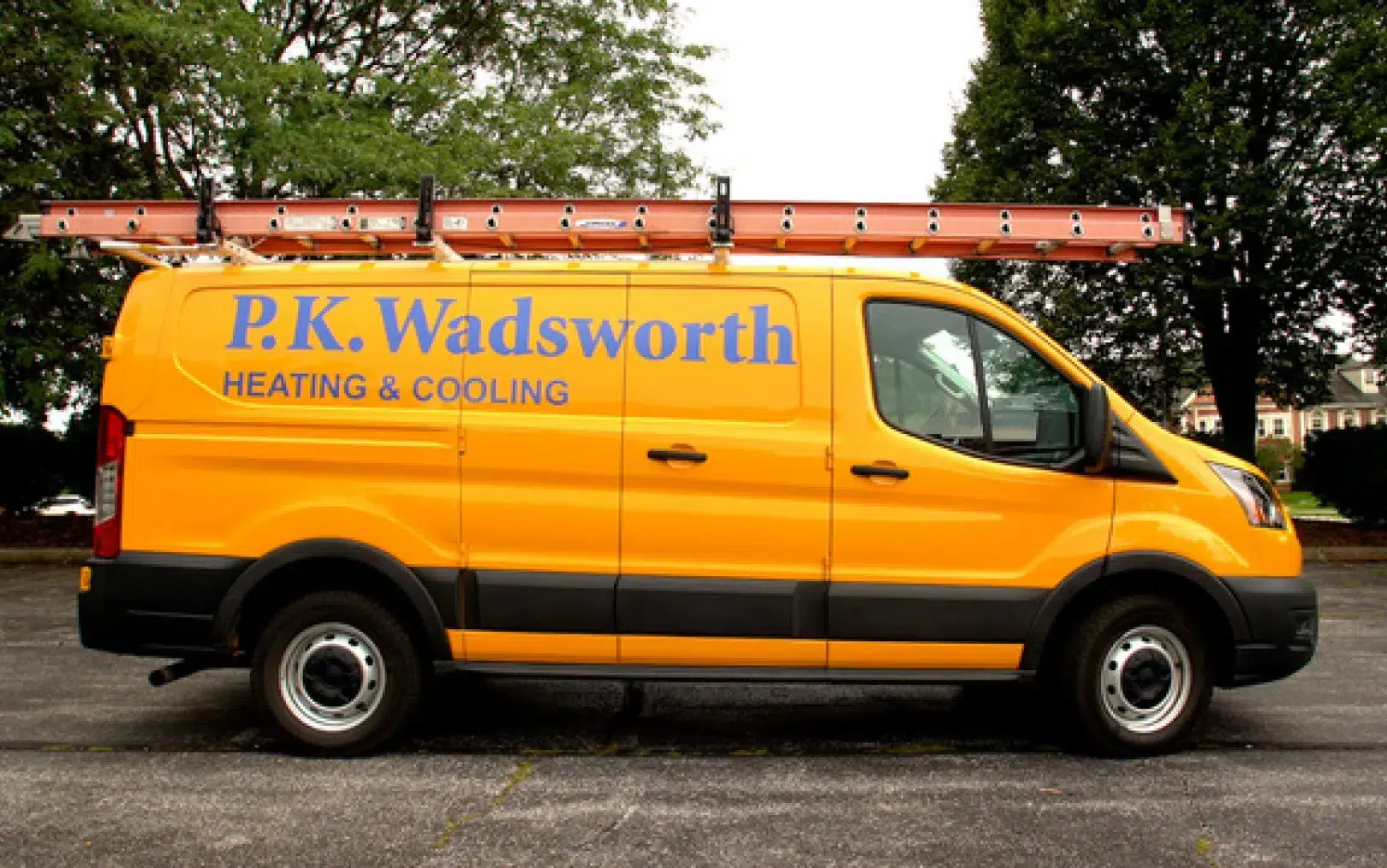 Why Choose P.K. Wadsworth Heating & Cooling?
Cleveland's Home Comfort Provider Since 1936
Over 85 years in business
Family-owned & operated
Trained & certified technicians
On-time & reliable services
Maintenance plans available
Same-day services
Over 2k five-star google reviews from customers