Plan Your Heating & Cooling If You're Breaking Ground Next Spring
Winter downtime gives homeowners the perfect opportunity to make plans for new construction projects when the weather turns warm again in the spring. A two-story addition to your home will add value, increase living space and let you and your family spread out and relax. Here are some of the factors you should consider when planning the heating and cooling system for your new addition.
Schedule An Energy Evaluation
A professional energy evaluation or audit will give you much-needed baseline information about the conditioning requirements of your home. When you know how much heating and cooling your home and the new addition will need, you'll be able to decide if your existing HVAC system is adequate or if you'll need more or better equipment.
Expand Or Improve Your Existing HVAC System
Your existing heating and cooling system may be sufficient for your current home plus the new addition. If it's less than 10 years old and big enough to provide heating and cooling for the entire structure, your best option is to expand the ductwork to cover the new addition. An inadequate system will require upgraded equipment to properly heat and cool the new addition and existing space.
Be careful to engage an experienced professional to evaluate your options here.  It is easy to make several major mistakes with this option.  Usually, the nature of the construction will require the addition of a zoning system or a completely new system if comfort is to be maintained.
Install A New System
Another option is to install a separate HVAC system dedicated solely to the addition. Possibilities include:
A second forced-air furnace, air conditioner, or heat pump for the new addition.
A ductless mini-split heat pump that provides as many as four indoor units that can be placed in locations inside the new addition.
A high-velocity or mini-duct system, a high-efficiency system commonly used to retrofit older homes.
A hydronic system that uses heated or cooled water circulated through a pipe network embedded directly into the floors or walls of the addition.
P. K. Wadsworth Heating & Cooling has served HVAC customers in the greater Cleveland area for more than 75 years. Contact us today for more information on putting together a heating and cooling system for your two-story addition and for access to the equipment that will keep your new living spaces comfortable in all seasons.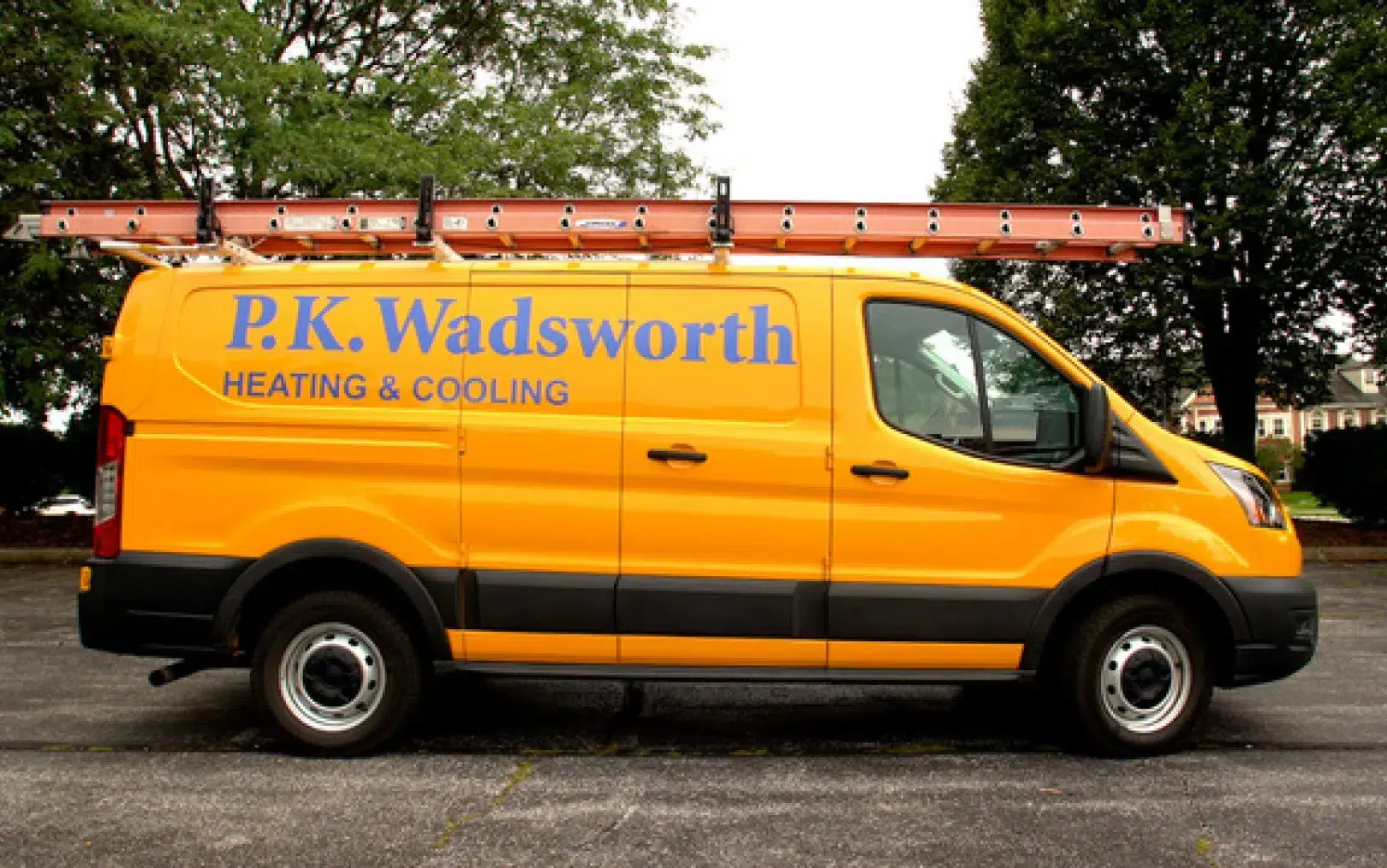 Why Choose P.K. Wadsworth Heating & Cooling?
Cleveland's Home Comfort Provider Since 1936
Over 85 years in business
Family-owned & operated
Trained & certified technicians
On-time & reliable services
Maintenance plans available
Same-day services
Over 2k five-star google reviews from customers