Reduce Energy Costs With Your Home's Ceiling Fans
Are you on the hunt for household energy savings? One simple yet effective strategy that's often overlooked is changing ceiling fan direction twice a year. All that's involved is moving the little button on the fan housing that controls which way the blades rotate. Be sure to shut the fan off first, though, to prevent any risk of hand injuries.
Cooling Season Blade Direction
When the blades of a ceiling fan spin in a counter clockwise direction, the wind chill created helps perspiration evaporate from the skin. While this air movement doesn't lower room temperature, it does make you feel cooler so you can set the thermostat three or four degrees higher and save energy.
Heating Season Fan Direction
The law of physics dictates that heated air produced by the furnace immediately migrates up toward the ceiling of a home. Putting ceiling fans in reverse can push it back down into the living space so you can get the full benefit of every energy dollar spent. That boost in comfort can also let you lower the thermostat setting and use less energy for home heating. To make sure the blades are rotating backward, stand under the fan. You should feel minimal air movement and the blades should generally be spinning clockwise.
Running Ceiling Fans In The Right Direction Brings A Bonus
Keeping ceiling fans spinning in the correct direction for the season offers another big benefit beyond enhanced comfort and savings on heating and cooling bills. Running ceiling fans year-round (but only when rooms are occupied) reduces the workload on HVAC system components, and less wear and tear can help extend the equipment's useful lifespan.
Switching ceiling fan direction is only one way to control energy costs in your greater Cleveland area home. To learn other effective ways to save energy, contact us at P.K. Wadsworth Heating & Cooling today.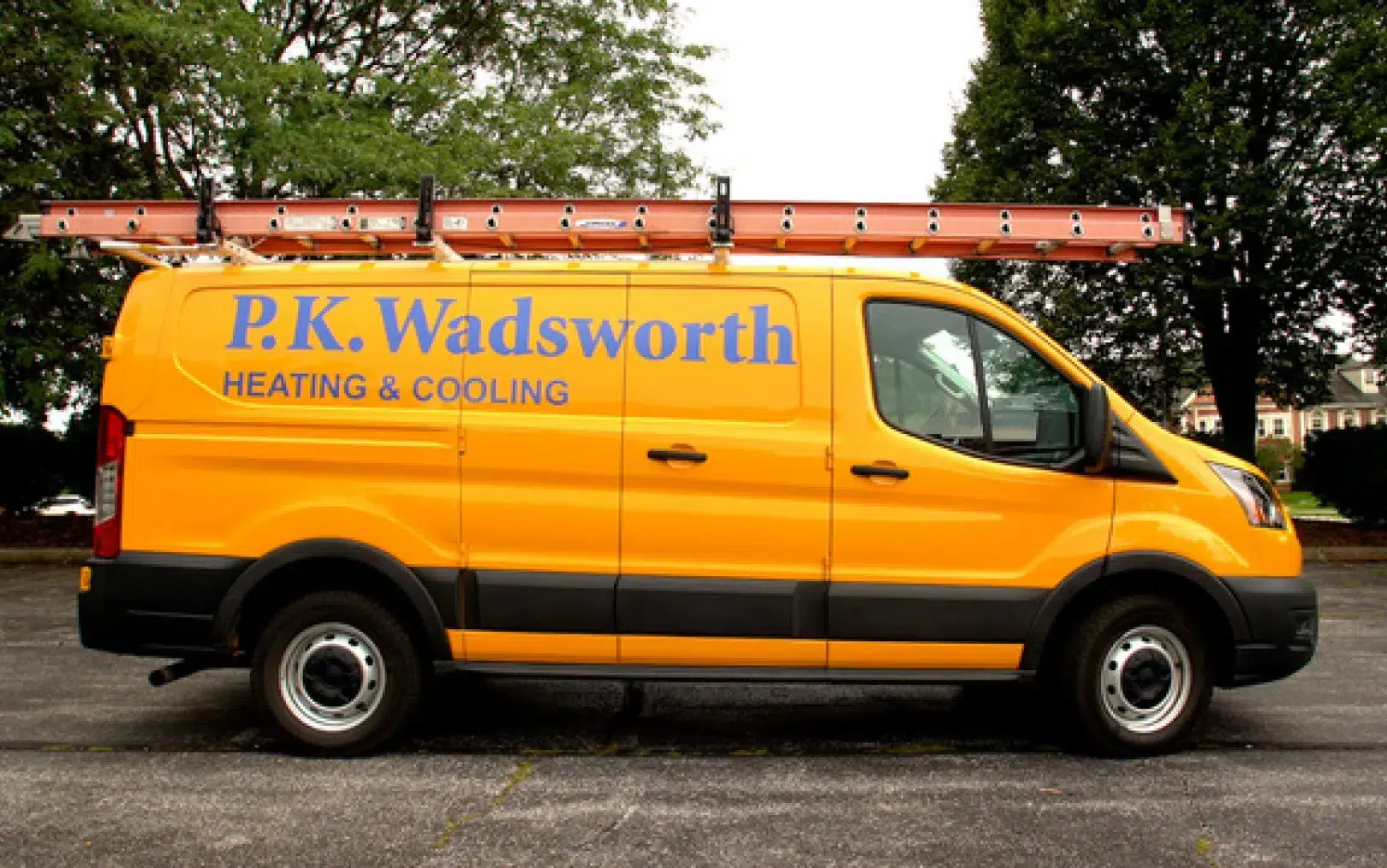 Why Choose P.K. Wadsworth Heating & Cooling?
Cleveland's Home Comfort Provider Since 1936
Over 85 years in business
Family-owned & operated
Trained & certified technicians
On-time & reliable services
Maintenance plans available
Same-day services
Over 2k five-star google reviews from customers