Selecting The Fuel And HVAC System Type For Your Home
Part of the process of choosing a heating and cooling system for your home involves deciding which fuel you'll use and which system burns that fuel most efficiently.  To determine this, ask yourself the following questions:
What is the cost and availability of the fuel in my area?
How efficient is this system?
How will the system convert the fuel to heat and how will the heat be distributed?
What is the cost to install, operate and maintain this system?
What impact does this fuel have on the environment?
In Northeast Ohio, most people use either natural gas, oil, electricity or propane.  The choice often depends on where you live, as some fuels are not available everywhere.  Solar energy is available throughout the country, and passive solar heating is another option being used now, especially in new construction.  To figure the costs of these fuels, you need to know the energy content of the fuel and the efficiency with which it is converted to heat.  A fuel cost calculator will help you compare the different fuels in terms of cost per 100,000 BTUs of useable heat.  Some consumers are hedging their bets on the future costs of fuels by installing systems that can use multiple fuels.  That way, if in the future, things change they don't have to change out a perfectly good system to take advantage of the different relative fuel costs.  We will discuss these hybrid heating systems in future blog posts.
The efficiency of the system should also be factored in when determining the cost of heating. In general, efficiency is determined by measuring how well a furnace, boiler or other appliance turns fuel into useable heat.  The U.S. Department of Energy has made it easy to figure out how efficient your system is.
In addition to cost, availability and efficiency, consider the environmental impact of your heating fuel. According to the U.S. DOE, you probably generate more greenhouse gases by heating and cooling your home than by any other activity, including driving.  Most fuels have some negative impact, some more than others.  Electricity, for example, is itself clean, but is produced by burning coal.  This can only be offset when the electricity is used to run a heat pump, which yields more energy than it consumes.  Burning natural gas, oil, propane, wood, or pellets in your home with a high-efficiency furnace or boiler can be a very efficient way to deliver heat to your home; however, all of these fuels contribute to environmental pollution.
Ultimately, choosing your new system is a personal decision based on many factors.  If you're replacing an existing system, you'll have limitations based on your current set-up and how the new system will adapt to it.  New construction allows you to start from scratch, so to speak, but your options still rely on the factors mentioned here.  Next time, we'll talk about properly sizing your new system.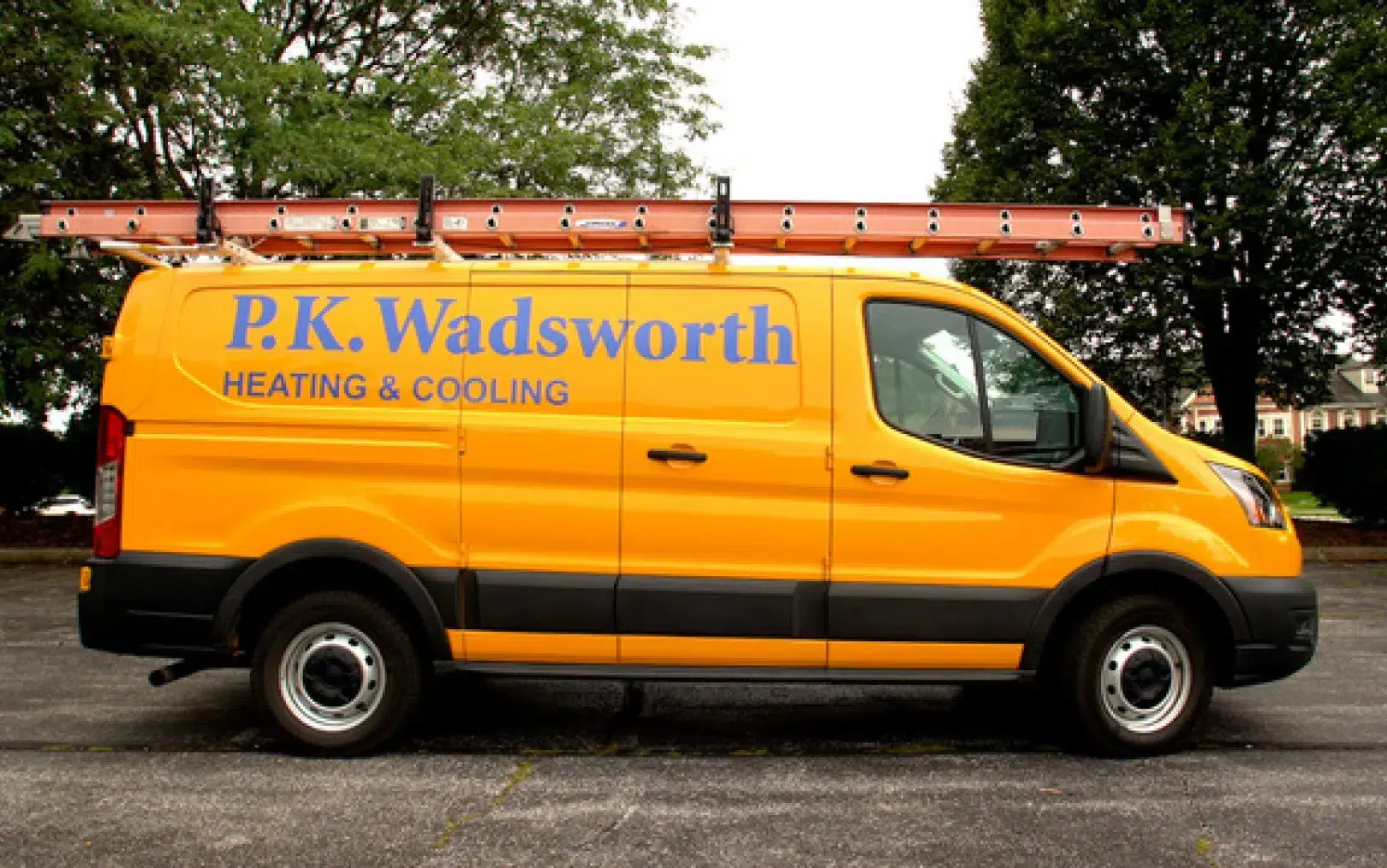 Why Choose P.K. Wadsworth Heating & Cooling?
Cleveland's Home Comfort Provider Since 1936
Over 85 years in business
Family-owned & operated
Trained & certified technicians
On-time & reliable services
Maintenance plans available
Same-day services
Over 2k five-star google reviews from customers