Size Your Heat Pump Appropriately To Help Control Humidity
Heat pumps are an efficient means of climate control that have the ability to heat, cool and dehumidify your home. Sizing a heat pump correctly is the most effective way of conditioning a home.
Cooling
When cooling your home, a heat pump operates the same as regular air conditioners. And as with a central A/C system, sizing a heat pump correctly has a direct effect on the equipment's ability to condition effectively. If a technician uses a lax rule-of-thumb method to determine your equipment size, you could end up with an oversized unit. This leads to short cycling, increased operation cost and excessive wear and tear. Make sure your HVAC professional makes load calculations using Manual J or an accepted industry alternate.
Heating
What separates heat pumps from regular air conditioners is their ability to reverse this process to provide heating in the winter. Because they're moving heat around instead of creating it, heat pumps offer heating efficiencies that are unmatched by traditional methods.
Dehumidifying
The ability of a heat pump to remove humidity is a result of the cooling process. Cooler air can't hold as much moisture, so when air comes into contact with the cold cooling coils, a significant amount of water condenses and is drained away. To provide dehumidification without cooling, heat pumps alternate between heating and cooling modes to keep the home at a stable temperature while removing humidity during the cooling portion of the cycle.
In order to get the best dehumidification from your heat pump, it's important to ensure that it's not oversized. Heat pumps that are larger than necessary only run for a brief period of time so less condensation occurs and less humidity is removed. While you could run the heat pump in dehumidification mode to remove additional humidity without further cooling the house, this is much less efficient. The brief run times of oversized heat pumps can also create other performance issues.
Air conditioners also remove humidity through the same process, but cannot provide humidity removal without cooling the home.
If you want more information on heat pumps, contact the experts at P.K. Wadsworth Heating & Cooling. We've provided quality heating and cooling services to the greater Cleveland area since 1936.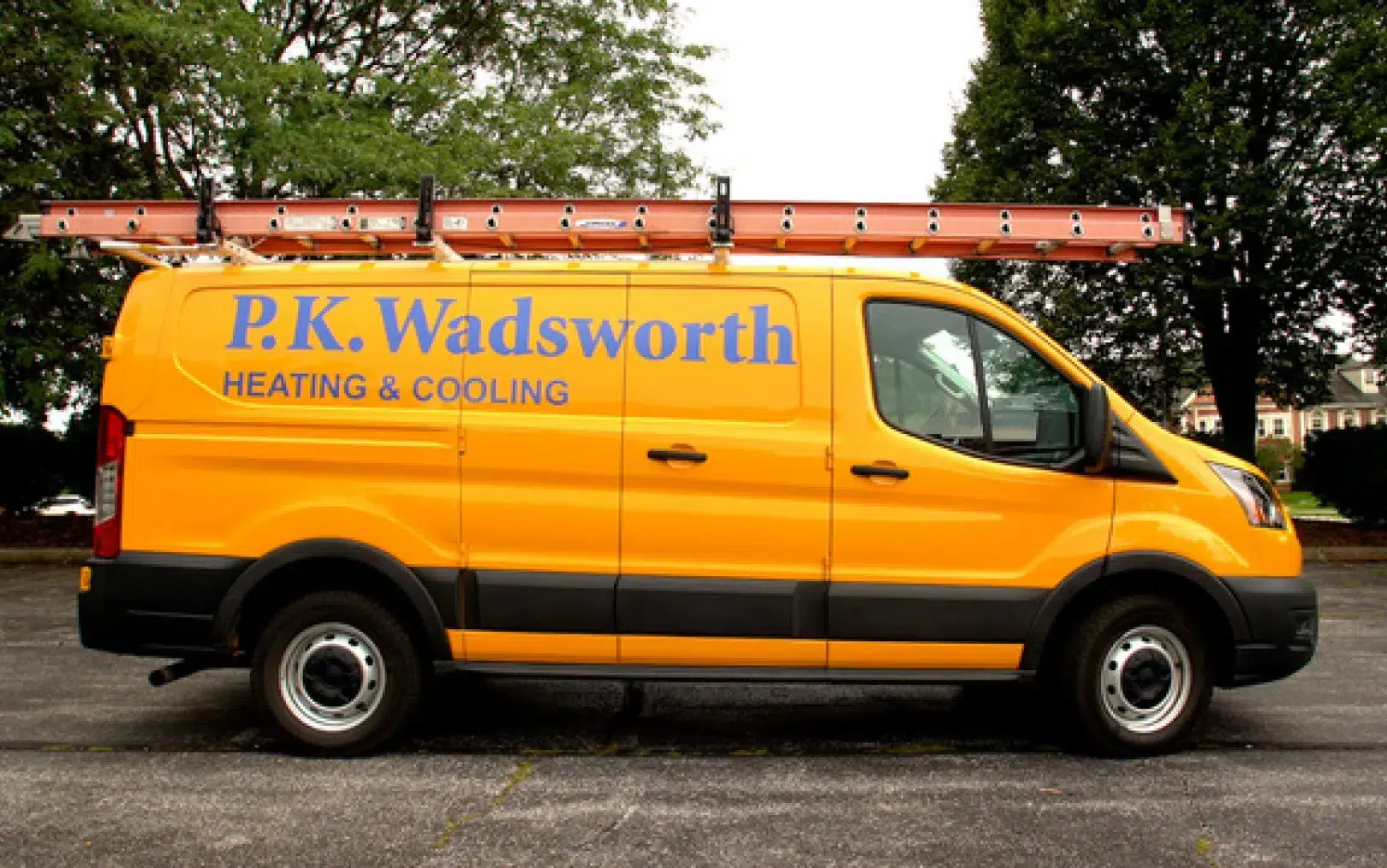 Why Choose P.K. Wadsworth Heating & Cooling?
Cleveland's Home Comfort Provider Since 1936
Over 85 years in business
Family-owned & operated
Trained & certified technicians
On-time & reliable services
Maintenance plans available
Same-day services
Over 2k five-star google reviews from customers