3 Steps To Increase Heat Pump Performance
If you chose a heat pump for your home heating and cooling needs, you have no doubt already noticed the high level of efficiency the system provides. Heat pumps are favored for the savings they offer on home utility bills.
Here Are Three Effective Ways To Maintain Or Increase Heat Pump Performance So That You'll See Consistent Savings Along With Excellent Home Comfort:
Fix ductwork leaks: Gaps, holes, or loose sections in your ductwork system can allow large losses of up to 20% (or more) of the air flowing through the ducts. Repairing leaky ductwork will have an immediate beneficial effect on your heat pump's performance and efficiency. Make sure all ductwork sections fit together tightly. Reseat or replace damaged or missing sections. Seal connections with specialized sealant mastic or with metal tape. Avoid using common duct tape since the adhesive can dry out and fail over time.
Make sure refrigerant is at the correct level: The refrigerant in your heat pump is a vital component responsible for absorbing and dispersing heat. Refrigerant levels must be within a few ounces of manufacturer-specified amounts for correct function. Too much or too little refrigerant will impair heat pump operation. Have your HVAC technician check and fill refrigerant levels at each maintenance call, especially if you have a split-system heat pump. Once this level is established, you should not have to add more refrigerant routinely unless a leak develops.
Increase low airflow levels: Heat pumps must have an ongoing airflow of 400 to 500 cubic feet per minute (cfm) for each ton of air-conditioning capacity. If airflow rates drop below 350 cfm, performance will be dramatically reduced. Schedule a maintenance call with your trusted HVAC professional and ask the technician to check your heat pump's airflow and increase it if needed. The technician can increase the fan's speed, clean the evaporator coil or possibly even install larger ducts.
For more than 76 years, P.K. Wadsworth Heating & Cooling has provided reliable, expert HVAC sales, maintenance, and repair to clients in Cleveland and the surrounding areas. Contact us today for more information on how to increase heat pump performance or to schedule a professional maintenance call.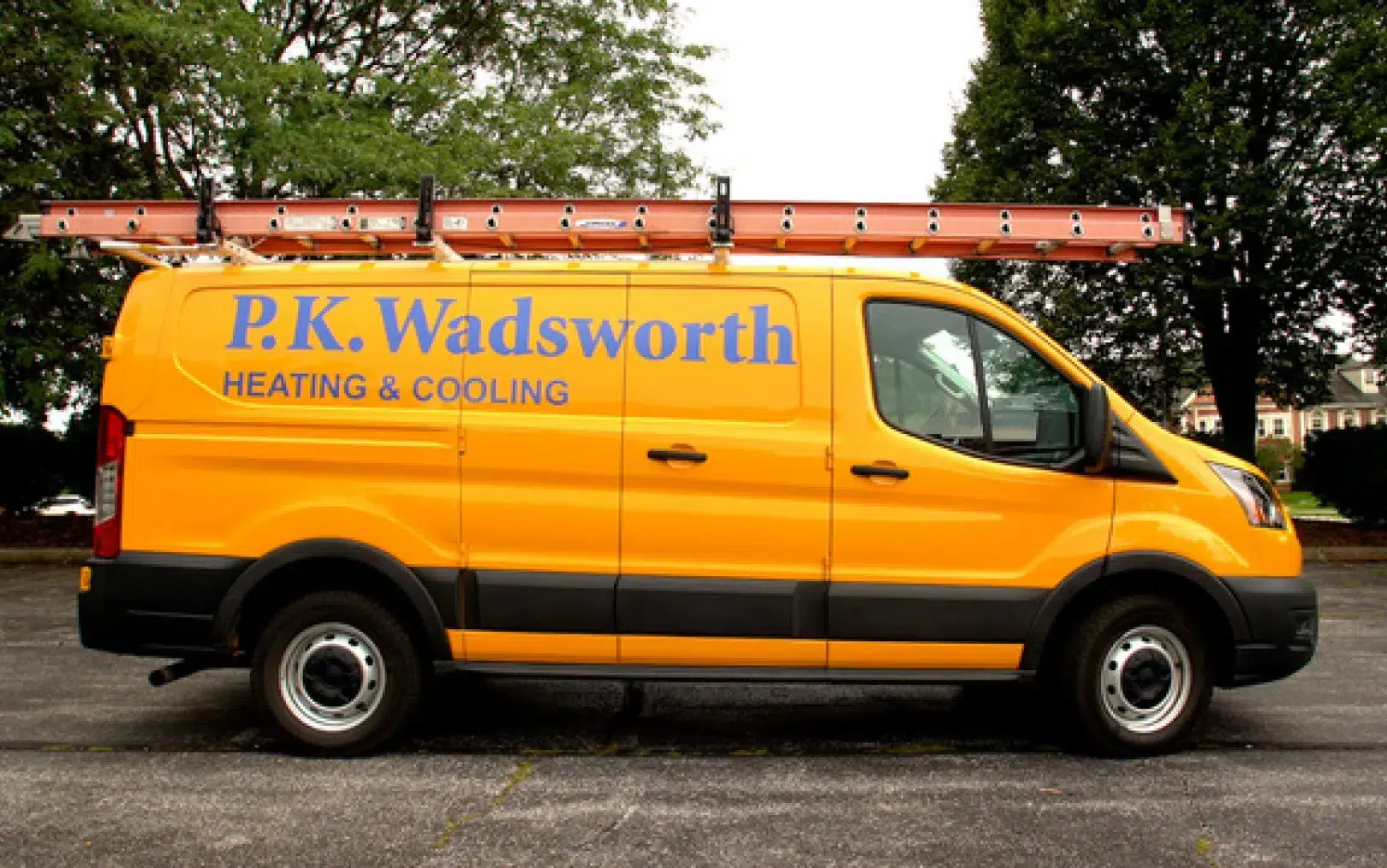 Why Choose P.K. Wadsworth Heating & Cooling?
Cleveland's Home Comfort Provider Since 1936
Over 85 years in business
Family-owned & operated
Trained & certified technicians
On-time & reliable services
Maintenance plans available
Same-day services
Over 2k five-star google reviews from customers