A Pro's Checklist For A/C Preventive Maintenance
Air conditioning maintenance is important for Cleveland-area homeowners as we move into the warm and humid summer months. Neglect is the most common cause of air conditioner failure and and higher utility bills.  Additionally, you don't want your unit to break down, leaving you sweltering in the heat.
P.K. Wadsworth offers a comprehensive checklist for air conditioning maintenance to help you stay comfortable all summer:
Measure the electricity voltage and current on the A/C motors and tune up connections, if necessary. Faulty connections can not only cause poor performance, but also can make your system unsafe and shorten the life of these expensive components.
Test the A/C main controls to ensure the system starts and goes through an entire cycle and then shuts down properly. It should get through a cycle with no unexpected noises or malfunctions.
Make sure the A/C condensate drain is not plugged or clogged. This simple air conditioning maintenance can prevent water damage to your home's structure, prevent high humidity and even keep mold away.
Check the refrigerant level. Refrigerant levels are ideally constant. However, if there's not enough, your A/C may have a leak. If there is too much the compressor could become damaged.
Check the A/C evaporator and condenser coils. Dirty coils can cause the air conditioner to run longer and less efficiently.
Cleaning and tuning up the A/C blower facilitates air flow and helps the system run smoothly.  Additionally, we check to make sure that the needed airflow is not impeded — much like taking the blood pressure when you go to the doctor for a check-up.
Clean or replace the air filters. Filters clogged with dirt and debris restrict airflow, which decreases air circulation and comfort in your home and can stress your equipment. Each system is different, so check filters frequently. You may need to replace or clean you air conditioning filter as often as every month.
Take charge of preventive air conditioning maintenance by checking the temperature settings on your thermostat.
Last but not least, be careful when you're undertaking air conditioning maintenance. If you have any questions or simply prefer a professional's touch, call P.K. Wadsworth.
P.K. Wadsworth services the Greater Cleveland, OH area including cities Chagrin Falls, Shaker Heights, Eastlake or anywhere in between. To get started, check out our website .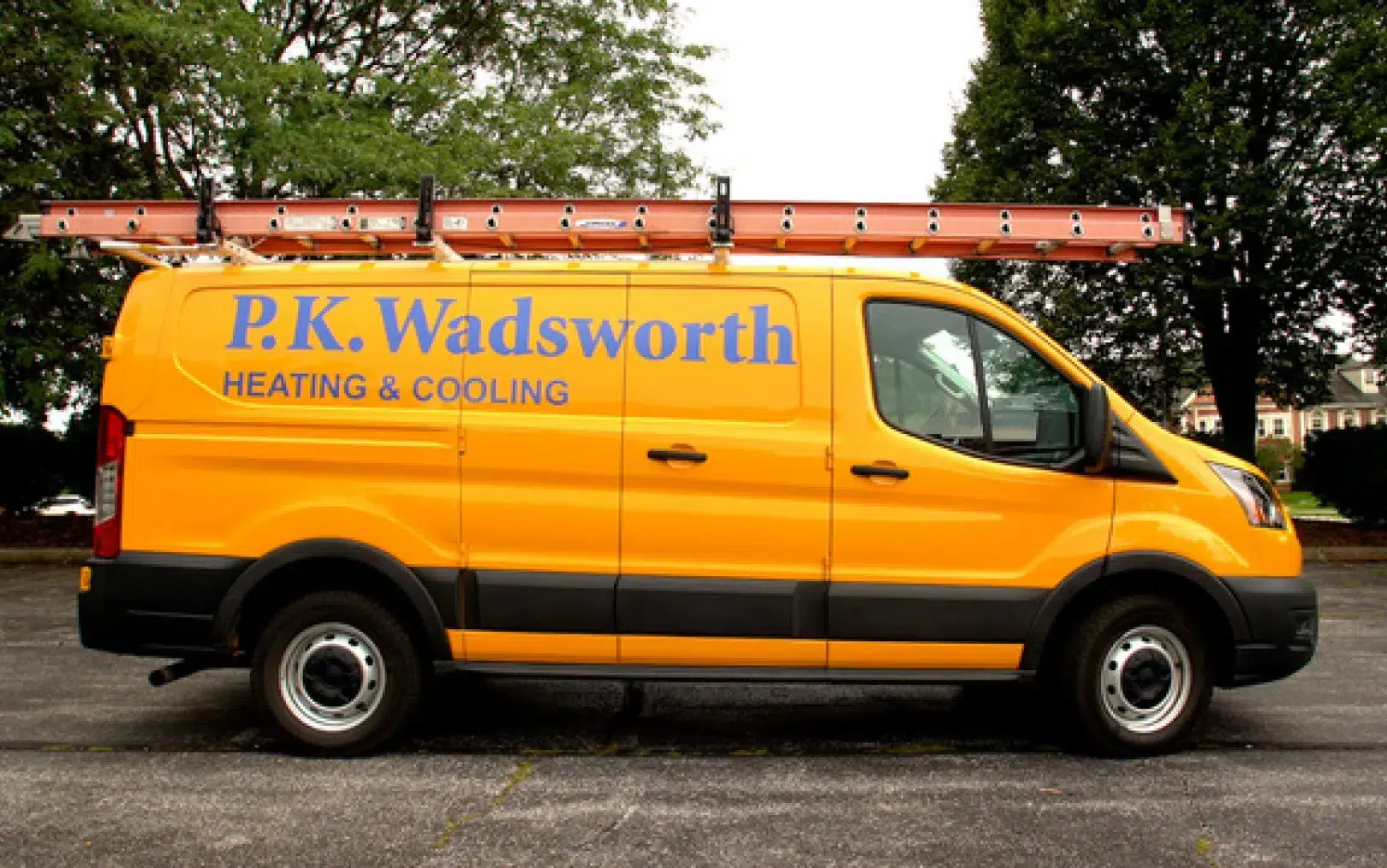 Why Choose P.K. Wadsworth Heating & Cooling?
Cleveland's Home Comfort Provider Since 1936
Over 85 years in business
Family-owned & operated
Trained & certified technicians
On-time & reliable services
Maintenance plans available
Same-day services
Over 2k five-star google reviews from customers