Air-Source Heat Pumps: The Pros And Cons
Having an air-source heat pump in a climate like ours has its pros and cons. Most occur in the winter, since these systems are heat-dependent. Improvements in their technology is making them viable choices for use in northern states, but before you choose, consider these advantages and disadvantages of air source heat pumps:
Pros Of An Air-Source Heat Pump
The cooling efficiency of a heat pump is the same as a central air conditioner. They have to meet the same minimum seasonal energy efficiency ratio (SEER) ratings as air conditioners. The minimum SEER stands at 13 and some heat pumps have SEER ratings that reach the mid 20s.
A heat pump offers three times the heating efficiency of electric heating, which can create only one unit of heat for each watt of electricity used. Heat pumps, on the other hand, can create three times or more heat from each watt they use. The pump's ability to heat depends on its heating season performance factor (HSPF); the minimum starts at 7.7. Systems with higher ratings put out much more heat. They're safe and convenient because they don't require flammable fuels like natural gas or propane.
Cons Of An Air-Source Heat Pump
An air-source heat pump works well as long as temperatures are above freezing. Below that temperature, less heat is available, and the pump may have to rely on its supplemental heating coil to warm your home. This coil uses electricity to heat and will increase heating costs.
Turning the temperature down at night in the winter can increase your energy bills. The only way to avoid triggering the supplemental heating coil is with an intelligent recovery (smart) thermostat.
The coils in the outdoor condenser can freeze in the winter. The pump thaws them by switching to the cooling mode indoors, removing heat from your home to warm the outdoor coil.
Heat pumps perform best in homes that are highly energy efficient.
Many of the objections to using an air-source heat pump in our climate can be overcome with proper design, installation and service. To learn more, contact P.K. Wadsworth Heating & Cooling. We've been providing HVAC services for greater Cleveland homeowners since 1936.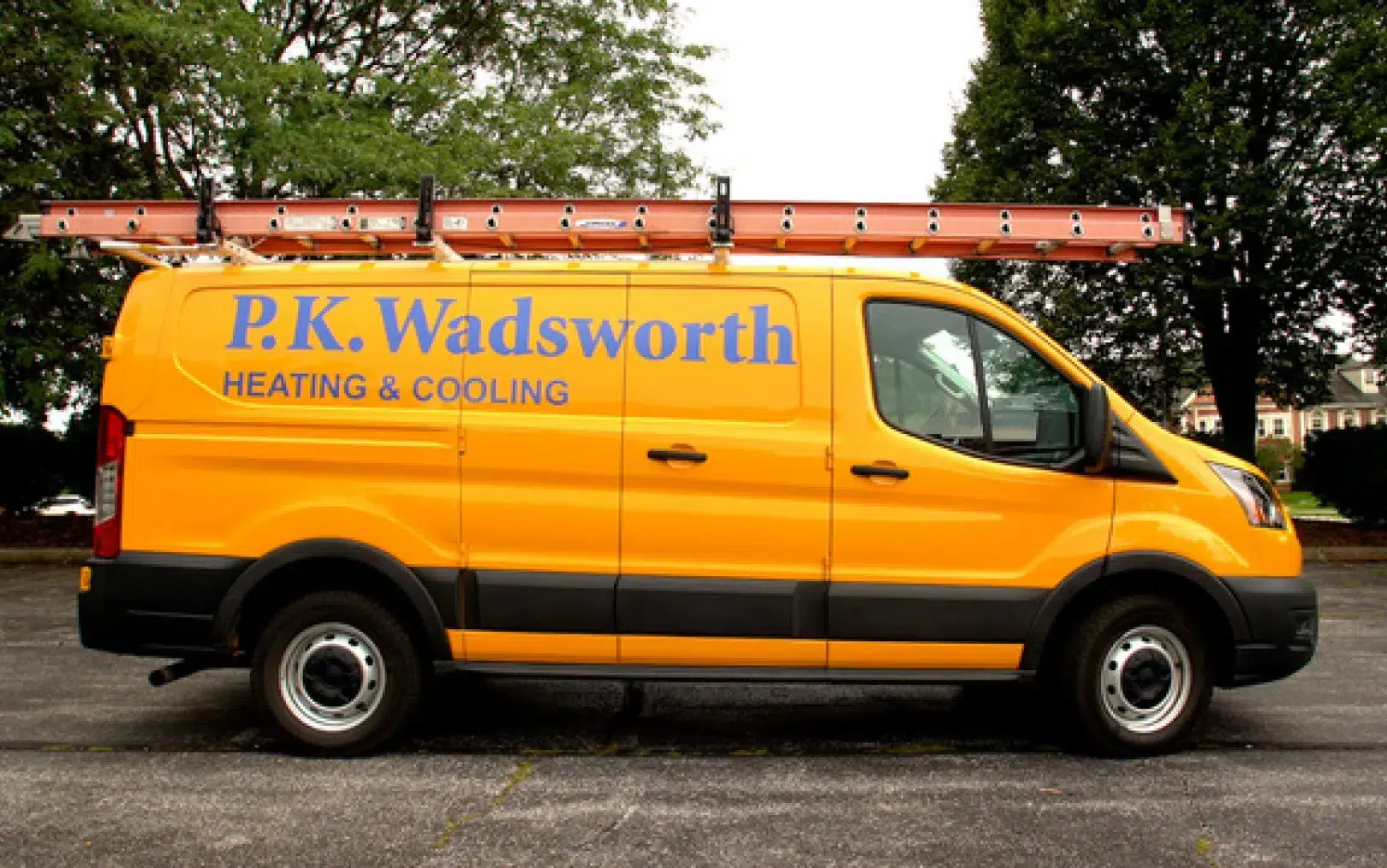 Why Choose P.K. Wadsworth Heating & Cooling?
Cleveland's Home Comfort Provider Since 1936
Over 85 years in business
Family-owned & operated
Trained & certified technicians
On-time & reliable services
Maintenance plans available
Same-day services
Over 2k five-star google reviews from customers