Annual Steam Radiator Inspection And Tune-Up Checklist
If you're using a steam boiler and radiators to heat your home, you've got a system that could last for decades; but it needs proper maintenance and care. That's why we recommend annual system inspections.
By Scheduling A Steam Boiler Inspection Annually, You:
Enhance system efficiency year-round
Reduce heating costs
Ensure safer operation
Reduce the likelihood of unnecessary, unexpected, and costly repairs
Extend system longevity
These benefits are made possible by an in-depth inspection of your steam heating system, in which your technician will make any necessary adjustments and repairs to bring your system to maximum efficiency during operation.
Some Of The Items Your Technician Will Address Include:
Proper combustion
Proper ventilation
Thermostat calibration
Pressure control
Condition and cleanliness of glass gauge
Burner safety and operation
In addition to annual steam radiator inspections, you should also make an effort to care for your system in the interim, as it can really make a difference in energy efficiency and maintenance costs over the long term. One of the most important things you can do on your own is regularly flush your boiler.
Steam radiators heat your home by constantly moving water and steam through a system of steel pipes and cast iron boilers and radiators. The eventual result of this interaction is oxidization and rust. By flushing your system regularly, you can reduce rust and keep water clean, which makes it easier to boil.  It is especially important to flush the low water safety to make sure it is free and not clogged!
Remember, water can be lost through various vents during regular operation, and eventually this water must be replaced. If you do this yourself, take care to watch the glass gauge to ensure you don't overfill. If you have to replace water too frequently, this can be a sign of more serious problems.  Of course, many systems have what is known as an automatic water feeder, which takes care of this process for you.
You should also visually inspect your system every so often. Inspect your shut off valves, and check your vents to ensure you're not losing water in excess. If you do notice a problem, it's time to consult a professional.
For more on steam radiator inspections, contact P.K. Wadsworth Heating & Cooling. We've provided HVAC service to the Cleveland area since 1936.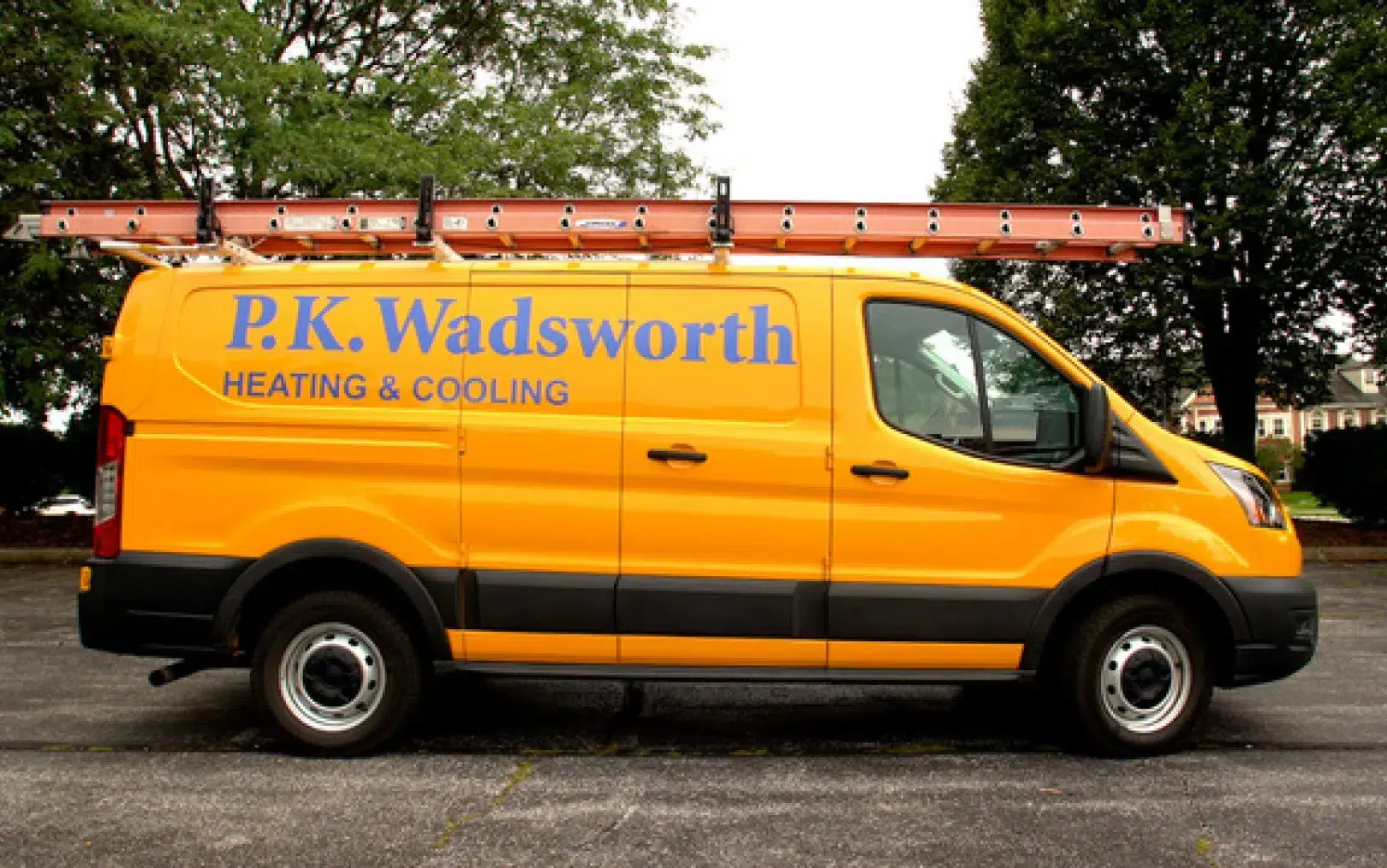 Why Choose P.K. Wadsworth Heating & Cooling?
Cleveland's Home Comfort Provider Since 1936
Over 85 years in business
Family-owned & operated
Trained & certified technicians
On-time & reliable services
Maintenance plans available
Same-day services
Over 2k five-star google reviews from customers