How To Adjust The Temperature Of Your Hot Water
Having a hard time finding a consistent temperature for your hot water?
The EPA recommends keeping the temperature of your hot water set to approximately 120°F. This temperature is more energy-efficient and is recommended for families with young children or seniors living in the home as it reduces the risk of scalding.
However, if you live in a home with older pipes or have a dishwasher that doesn't preheat the water before the cycle begins, OSHA recommends setting hot water temps to 140°F, which does a better job at minimizing harmful bacteria that can flourish in cooler temps.  If you do opt for this higher setting, be mindful  that water at this temperature can scald.  It might be best to install anti-scald faucets and shower fixtures just to be safe.
Testing & Adjusting The Temperature Of Your Hot Water
First, establish the hot water's base temperature. Let the hot water heater rest for at least one hour without any demands. Next, run hot water from the nearest tap for at least one full minute until the water is at its hottest temperature. Fill a coffee mug and take the water's temperature.
If the water tests between 120°F and 140°F but your household struggles to meet reasonable hot water demands throughout the day or evening, it may mean your hot water heater requires more insulation or that the tank size is inadequate — a medium tank (50 gallons for gas , propane or fuel oil and 80 gallons for electric) is recommended for three to four member households, larger households typically require a larger tank.
Change The Temperature Setting
If the water reading is on the cooler side, take a walk to the water heater. If you have a:
Gas water heater, the warm setting provides water between 90°F and 100°F; the hot setting should provide water between 140°F and 150°F. Inch the dial up another notch. (See the note above about scalding concerns)
Electric water heater, turn off the water heater circuit breaker. Remove the access panel and insulation. You'll need a flat head screwdriver to turn the thermostat dial to the desired temperature. Carefully replace the insulation and access panel, and flip the circuit back on.
Once you've made adjustments, wait another hour and test the temperature again.
If your water heater is adequately insulated and temperature adjustments don't do the trick, give P.K. Wadsworth a call and we'll look into it for you.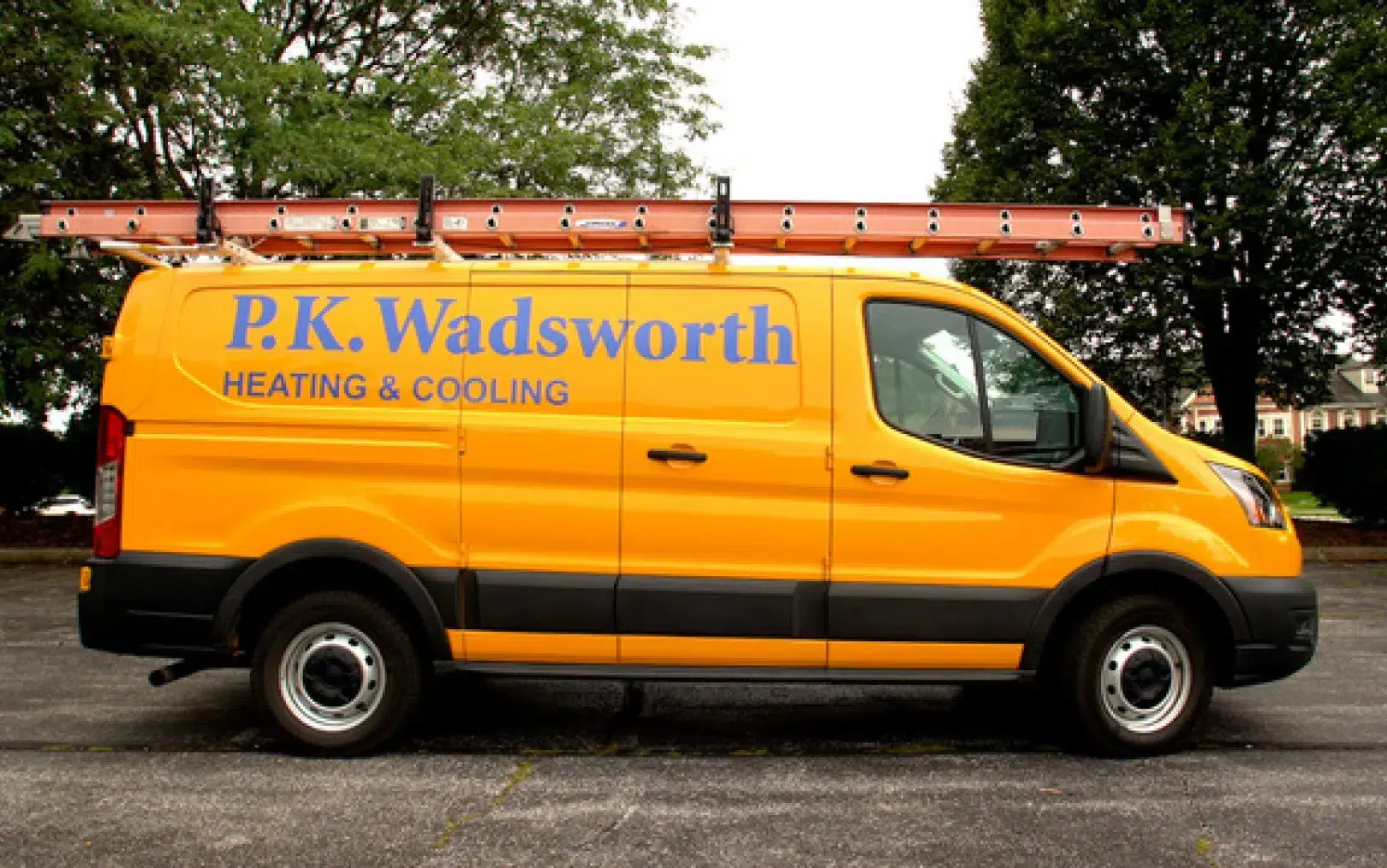 Why Choose P.K. Wadsworth Heating & Cooling?
Cleveland's Home Comfort Provider Since 1936
Over 85 years in business
Family-owned & operated
Trained & certified technicians
On-time & reliable services
Maintenance plans available
Same-day services
Over 2k five-star google reviews from customers