How To Set Your Thermostat To Save During Vacation
When you're away on vacation, it seems silly to pay an arm and a leg in utility bills for an empty home. While it's not wise to turn your heat or air conditioning off completely, you can set your thermostat to reduce energy use while you're on vacation.
Here are some guidelines to keep in mind:
Air Conditioning
If you're going away in the summer months and leaving your home empty, try setting the thermostat at 77 or 78 degrees Fahrenheit. This is cool enough to prevent your home from becoming a humid oven and causing damage to your belongings, but not so cool that it'll require a lot of energy to maintain. If some of the days you're away are a bit cooler, your Cleveland air conditioning might not even kick on at all.
Winter
In the winter, set your thermostat no lower than 60 degrees when you go on vacation. While it may be tempting to turn that thermostat down further, doing so puts your pipes at risk of freezing. If you know for a fact that you have uninsulated or poorly insulated pipes, you may want to keep your home a few degrees warmer (64 or 65 degrees) as an extra precaution.  Lower than 60 degrees can also damage your heating equipment as many units are not designed to handle these low temperatures.
Thermostat Override
When you leave on vacation, you can typically override your thermostat's normal schedule temporarily so that the temperature stays constant throughout the night and day rather than fluctuating. Usually, if you set the thermostat to a certain temperature and then push the "hold" button, it will maintain that temperature until you return home and push the "run" button. When you push the "run" button, the thermostat will resume your normal heating or cooling schedule.
Finally, if you have pets, don't forget their comfort when setting the thermostat.
If you're having trouble with your thermostat or if it's been a while since your HVAC system has been inspected, it's a good idea to have a professional look it over before you head off on vacation. This way, you can be confident you won't come home to a non-working system.
For all of your Cleveland air conditioning needs, contact P.K. Wadsworth Heating & Cooling today.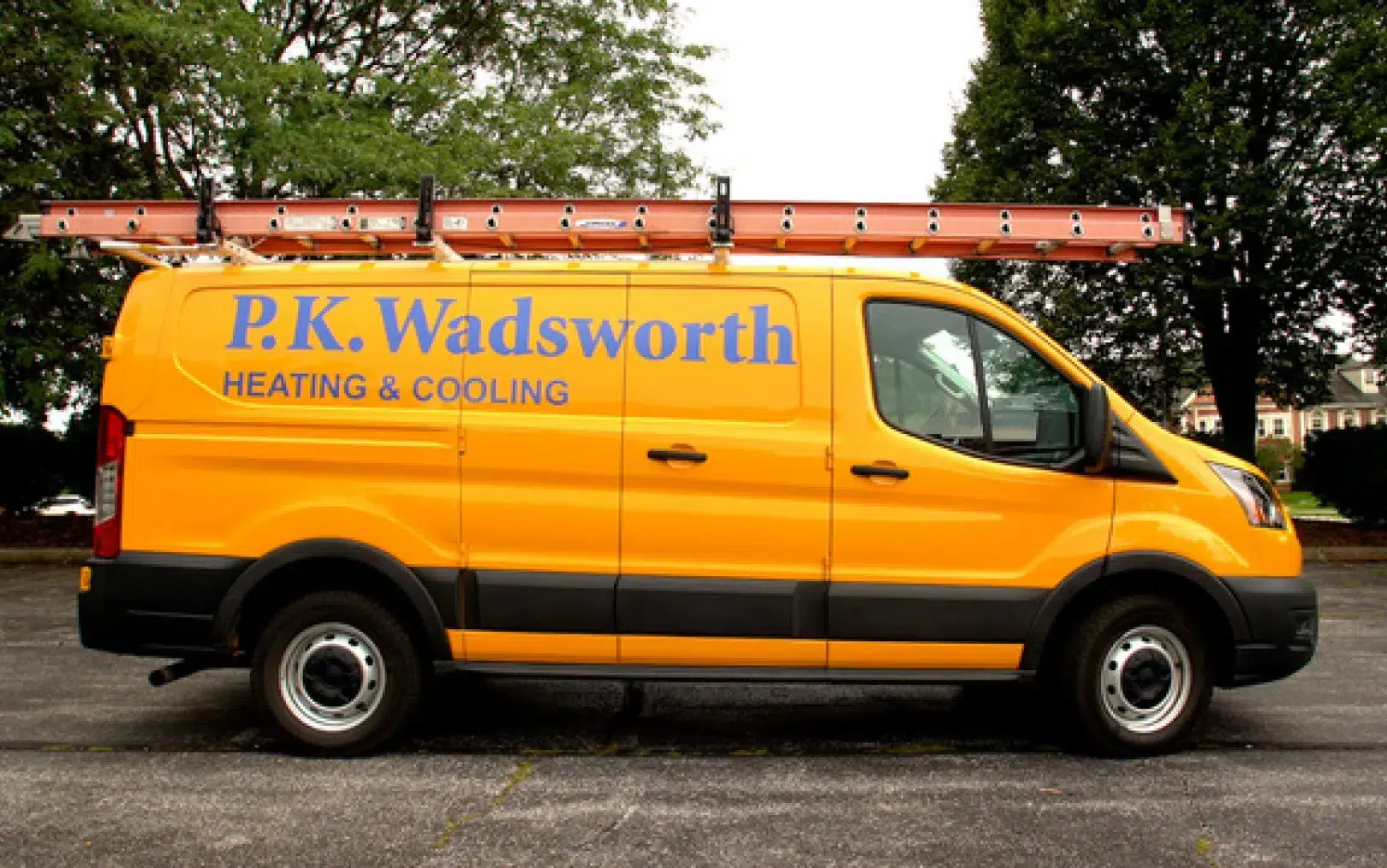 Why Choose P.K. Wadsworth Heating & Cooling?
Cleveland's Home Comfort Provider Since 1936
Over 85 years in business
Family-owned & operated
Trained & certified technicians
On-time & reliable services
Maintenance plans available
Same-day services
Over 2k five-star google reviews from customers