Spring Has Sprung: 3 Ways To Prepare Your Home For The Season
Officially, spring started on March 20. But looking at the weather outside, it may be hard to determine what season it is. Cleveland's recent highs in the 40s and above, paired with occasional sub-freezing days, have been the theme as we move from March into April. It's important to stay ahead of the weather and prepare your home's heating and cooling systems for the shift in weather and temperature.
Making The Switch From Heat To AC
Rising spring temperatures mean your furnace should be turning on less often. If you notice your furnace turning on frequently or you feel your house or rooms are warmer than they should be, check to make sure your furnace is turning off when your home gets to the temp you've set. If your furnace stays running this spring, it could be as simple as a miscalibrated thermostat. You can consult the owner's manual for your thermostat, or let the team at P.K. Wadsworth check your systems to diagnose and solve the issue. Not only would a running furnace make your home uncomfortably warm this spring, but it could also make your heating bills unnecessarily high.
When the temps get warm enough to switch your heat off, you may want to consider opening some windows and circulating fresh air before switching directly to air conditioning. Fresh air's cooling effect can have a positive impact on your sleep, and air out stale scents in your home. Once it is warm enough to justify turning on the AC, be sure to inspect your unit for debris and dirt from winter. Leftover leaves from the fall can block vents and restrict airflow. It's also important to check any furnace and AC drain lines for blockages, ice damage, and leaks. A few quick checks of your system can help avoid expensive headaches down the road.
Keep The Air Clean
Spring brings us flowers, but it also brings us sneezes. With pollen in the air, many are affected by seasonal allergies. These can make for difficult days and even more difficult nights. Increased temps and humidity can also lead to reduced air quality.
Air quality can affect how we sleep. If your home has heating ducts, they may gather dust or pet hair over time, and it can be circulated around your home. If you've had problems with rodents or other pests, or if you have a funny smell coming from the vents, you should consider having a professional HVAC team inspect and service your ducts.
It's important to replace your home air filters on a regular basis. An old filter will be less effective at circulating fresh air into your home and capturing irritants like pollen. You can check the pollen forecast on most weather sites. On bad pollen days, keep windows closed and, if your system allows, turn down the fan that pulls in fresh air.
Allergens will cling to anything that comes in from outside, including you. Be sure to avoid rubbing your eyes and take more frequent showers to avoid spreading pollen around your home. As you get ready for nighttime, avoid sitting or lying in your bed with clothes that you wore outside. If your mattress is older, it might be a good time to consider the benefits of memory foam. Foam mattresses are hypoallergenic and don't hold pollen and dust mites like a standard innerspring bed. They also tend to sleep a little bit cooler. Having a cooler sleeping environment will help you fall asleep faster and can actually improve your sleep quality. As spring goes on, you will feel warmer at night, so take steps to reduce humidity and keep your bedroom cool.
A Little Cleaning Goes A Long Way
Spring cleaning is rooted in tradition and many households put at least a few projects on the agenda for the season. If you're dreading major scrubbing and scouring, remember that a little goes a long way when it comes to cleaning your home for spring. For example, a simple dusting can improve air quality and appearance. A quick sweep of your back deck can remove leftover winter grime and get you ready for grilling season.
Regardless of the size of the spring-cleaning project you tackle this year, remember to consider the cleaning products you use and their impact on your home and your health. Always follow directions on the product label and avoid the toxic mixing of certain products, such as ammonia and bleach. Keep air flowing in your home while cleaning to avoid buildup of harmful fumes. Use milder products when possible, such as water and vinegar, or a baking soda solution.
Take a few small steps to ensure your Cleveland home is ready for spring. Contact P.K. Wadsworth Heating & Cooling to schedule a checkup of your systems and ensure you are ready for warmer days.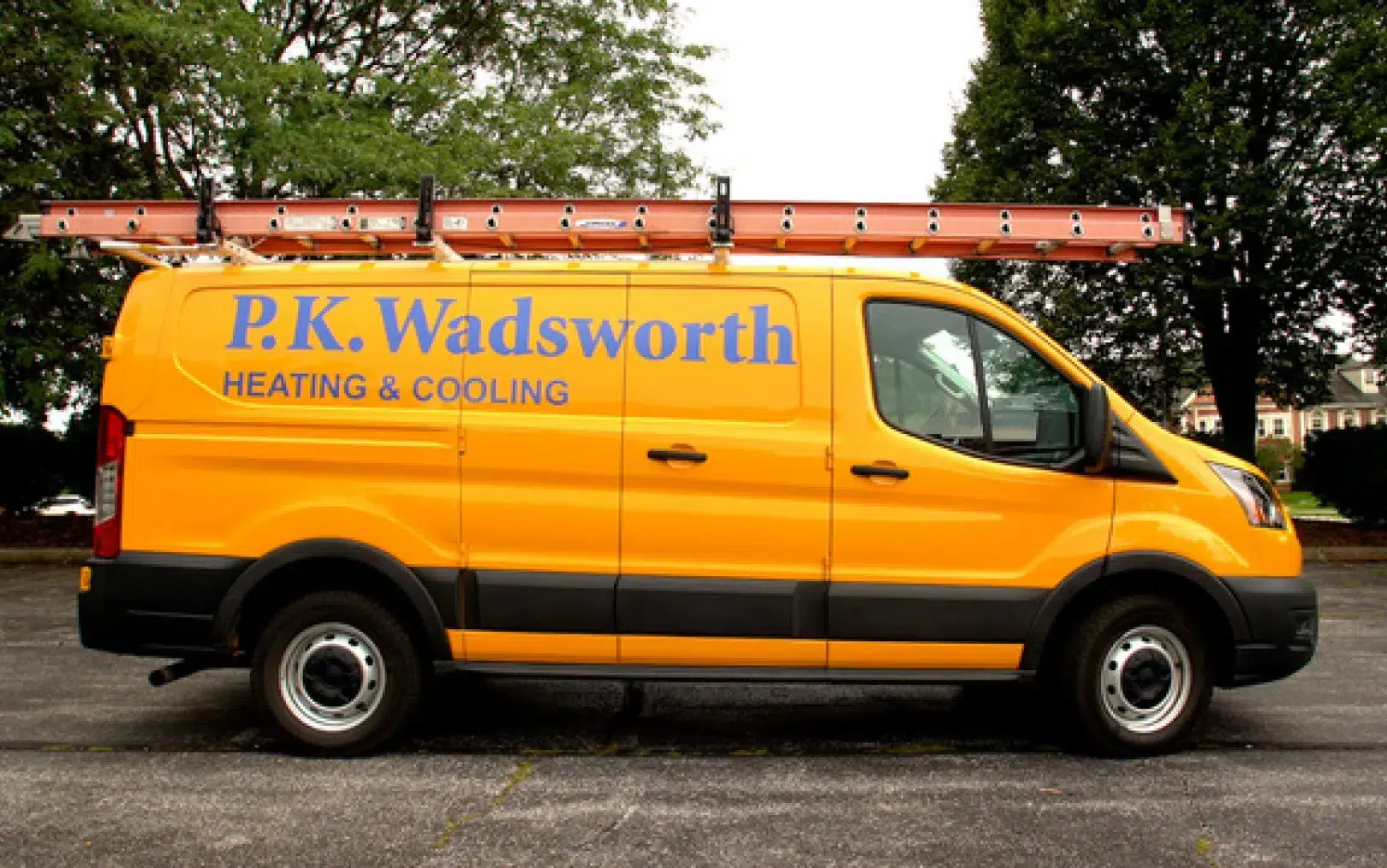 Why Choose P.K. Wadsworth Heating & Cooling?
Cleveland's Home Comfort Provider Since 1936
Over 85 years in business
Family-owned & operated
Trained & certified technicians
On-time & reliable services
Maintenance plans available
Same-day services
Over 2k five-star google reviews from customers