Troubleshooting Airflow Issues With A Heat-Pump System
While heat pumps are an excellent home comfort solution for homeowners here in the Cleveland area, they do require a reasonable amount of professional maintenance and the occasional troubleshooting.
Improper installation, leaking ducts and neglected maintenance can lead to low airflow and other problems, as Energy Star has noted. Performance can be compromised if the home's heat pump airflow dips below 350 cfm (cubic feet per minute) per ton. Ideally, there should be 400 to 500 cfm per ton of heat pump capacity.
If you are experiencing airflow issues in your home, ask your heating and cooling contractor to inspect your heat pump and duct system. Here are some problems sometimes found in local homes and solutions that your contractor may recommend:
Inadequate return registers are a fairly typical problem. Each room should ideally have both supply and return grilles so that air can be efficiently recirculated through the system and temperature maintained.
Blocked returns are also common. This can be as simple to correct as moving furniture, draperies or rugs. In some cases, retrofitting and enlarging the duct system may be needed to provide proper airflow, comfort and energy efficiency in the home.
Closed interior doors can also interfere with airflow. Your contractor may suggest that you add grilles in doors or walls in rooms where you often keep doors closed.
Heat pump airflow can be increased by cleaning your heating and cooling system's evaporator coil, which is usually taken care of during routine maintenance visits from your contractor.
Your technician may also adjust the heat pump's fan speed during preventive maintenance to improve air circulation.  In some cases a more powerful blower motor may be also required.
Leaking ducts, especially when located in unconditioned areas such as attics and crawl spaces, can cause severe energy loss and airflow problems. Duct sealing is a cost-effective way to increase airflow and bring energy waste to a minimum. Have your ductwork inspected to find out if this is a concern in your home.  If the ducts are routed through an unconditioned space (cold attic or crawlspace) the insulation surrounding the ducts needs to be adequate and in good condition, too.
If you have questions about improving your home's ventilation, comfort or energy efficiency, contact the experts at P.K. Wadsworth Heating & Cooling.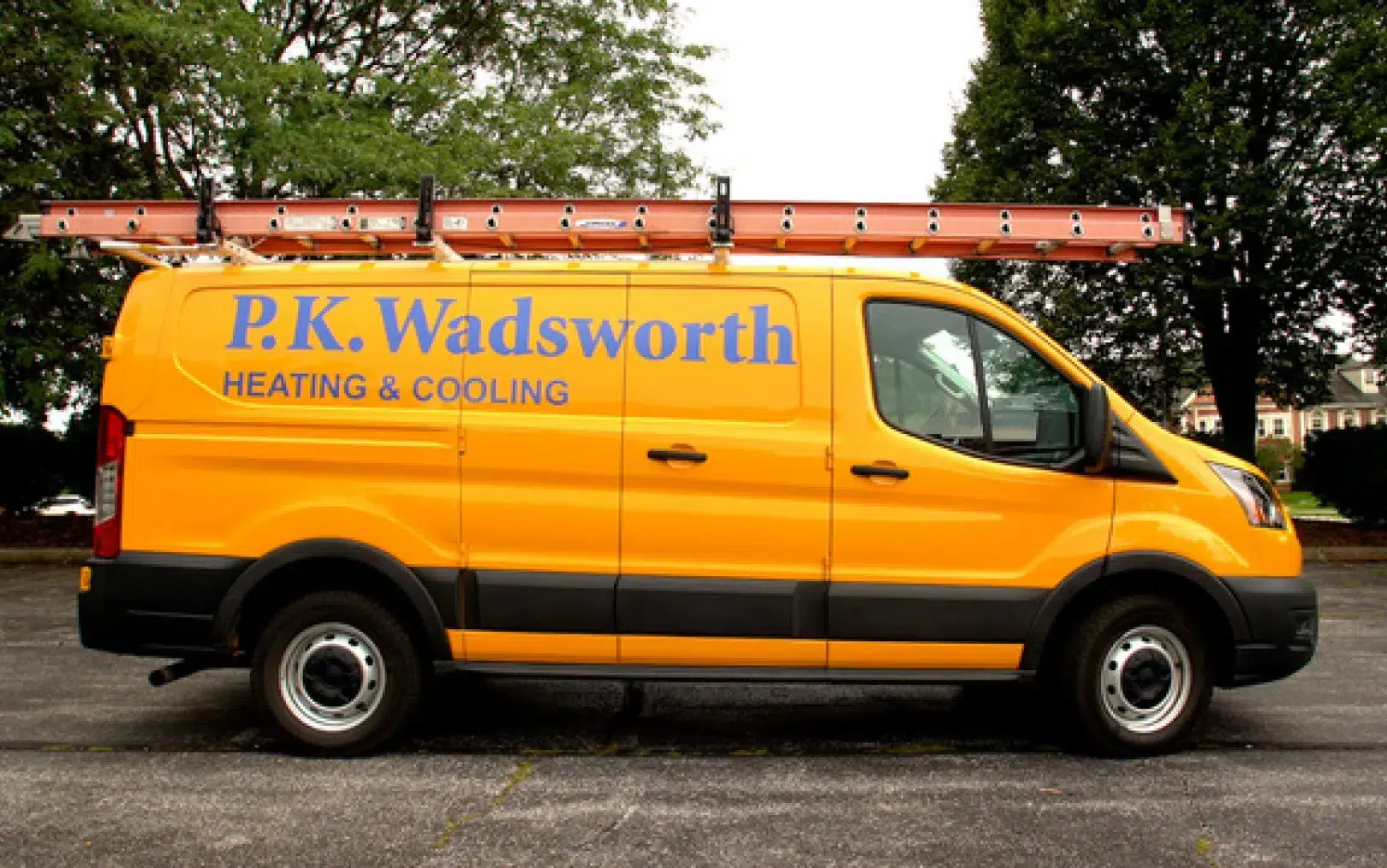 Why Choose P.K. Wadsworth Heating & Cooling?
Cleveland's Home Comfort Provider Since 1936
Over 85 years in business
Family-owned & operated
Trained & certified technicians
On-time & reliable services
Maintenance plans available
Same-day services
Over 2k five-star google reviews from customers