Your Furnace Just Died—Now What?
It's the middle of another cold Ohio winter, and your furnace just died. What do you do? The problem may be something serious, or it may be a quick fix. Before you go spending the time and money calling an HVAC technician, you should check it out yourself to see if you can find the problem and potentially solve it. Even if you do need a technician, this will help you provide them with more information about what's wrong, so that they can fix the problem more easily. Here are a few basic things to look for if your furnace just died:
Check the power. Look for a switch on or near the and make sure it's turned on. Then check the circuit breaker to see if it's been tripped. Normally, if there a battery problem, there is an indicator on the display. Look for battery or "batt" on the face of the display.
Check the thermostat. Try turning it up a few degrees, just for a couple of minutes, to see if anything happens. If this doesn't work, try replacing the batteries — usually there will be an icon or some indicator like "batt" in the display if this is the problem. Also, make sure that you are in the right mode―heating in the heating season and cooling in the cooling season. (At change of season, make sure you adjust the clock time for daylight savings time.)
Make sure you have airflow. Are all the vents and registers open? Are they blocked in any way? What about your air filter? If it's clogged, it will prevent warm air from reaching your home and can cause your furnace to shut down. Check the filter to see if it needs to be replaced.
Check the pilot light. Most modern furnaces don't use pilot lights that need to stay constantly lit anymore, but if your furnace is older, this may be the problem. Some furnaces will shut down entirely if the pilot goes out, to prevent carbon monoxide poisoning. Check the instructions inside the furnace cabinet to relight the pilot. Also check the gas valve to make sure it's turned on.
Reset the motor. It may have overloaded. Look for a reset button nearby and press it. If that doesn't work, give the motor half an hour to cool off, then press the button again.
As a last resort, sometimes if you turn the power off to the furnace and then turn it on again — like resetting your phone or computer — it will reset itself and take off. If this is successful, do not make the mistake of forgetting it. What you have likely done is reset a safety that probably shut down the furnace for a reason. Have The Unit Checked Out By A Professional or you will likely find yourself right back in the same predicament
For more troubleshooting help after your furnace just died or to schedule an appointment, contact our experts at P.K. Wadsworth Heating & Cooling. We've been the greater Cleveland area's trusted source for quality HVAC service and repair since 1936.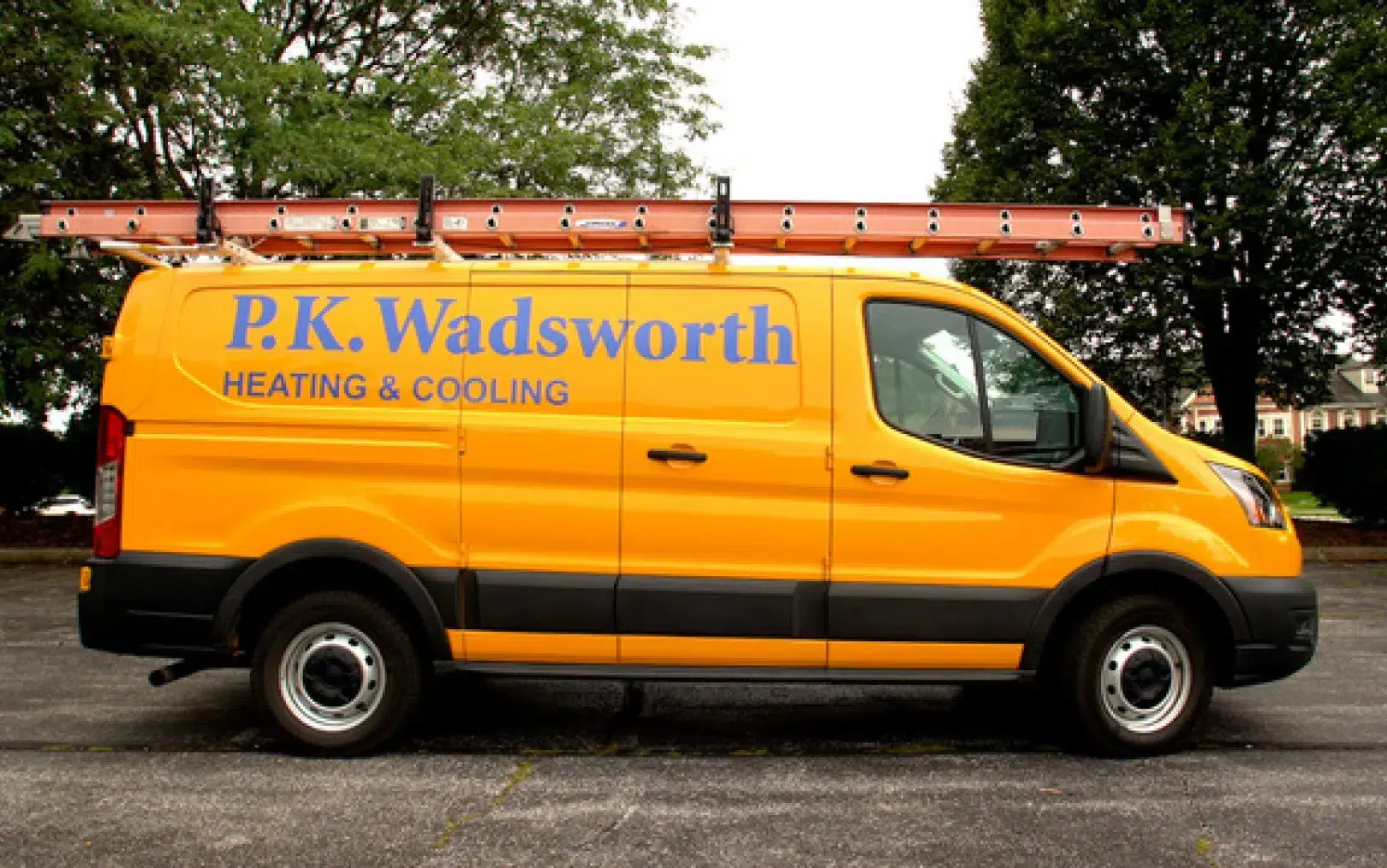 Why Choose P.K. Wadsworth Heating & Cooling?
Cleveland's Home Comfort Provider Since 1936
Over 85 years in business
Family-owned & operated
Trained & certified technicians
On-time & reliable services
Maintenance plans available
Same-day services
Over 2k five-star google reviews from customers