Flying South For The Winter? Prepare Your HVAC System
Winters in the Cleveland area can be bitterly cold with plenty of snow and ice that make travel difficult. For those who are not fond of cold winter weather, a popular option is to spend a few months in a warmer climate, like Florida, Texas, or New Mexico.
It takes plenty of planning and coordination to do so, but with some basic preparation, you can make sure your home will be safe and secure while you are away. One of the most important parts is to prepare your HVAC system, which will help to keep your pipes from freezing, drywall from cracking, and paint from peeling due to cold weather. Here are a few tips that can help you prepare your HVAC system for a long winter away:
Have your HVAC system professionally serviced.
If you want your HVAC system to operate reliably for months unattended, it is important to make sure it is current with all routine maintenance services. Have a professional HVAC contractor inspect your system, check for problems, and perform all routine maintenance, such as changing the air filters, cleaning the AC or heat pump coils, and cleaning the burners of furnaces or boilers. Explain your plans so that your HVAC contractor can take the time to ensure your system is ready for an extended absence.
Install a WiFi or smart thermostat. Today's smart thermostats offer remote monitoring and control of your HVAC system, which could alert you to problems while you are traveling, as long as you keep the internet service active during your trip.
Turn the thermostat down low. There is no need to keep your home at 65 or 70 degrees Fahrenheit while you are away. Setting the thermostat somewhere between 50 and 60 degrees will keep your home safe while minimizing your heating costs.
Clean the area around the air handler, furnace, or boiler. Remove all materials in a three-foot area around the air handler, furnace, or boiler. This will encourage proper airflow and remove any flammable materials to reduce the risk of fire, especially near furnaces or boilers.
Clean around the outdoor condenser unit. If you have an air conditioning system or heat pump, make sure all grass, furniture, and debris are removed in a three-foot radius around the condenser unit. This will ensure proper airflow for a heat pump in the winter and prepare your air conditioner for spring if you happen to stay later than expected.
Make emergency arrangements. Leave a key and your HVAC contractor's information with friends or family members in case of a breakdown or emergency and have them check your home periodically for problems.
HVAC Services In Cleveland, OH
Are you leaving for the winter? Have our team at P.K. Wadsworth inspect and service your HVAC system to ensure it performs reliably while you are away.
Call (440) 248-2110 or contact us online to schedule HVAC service in the Cleveland area today!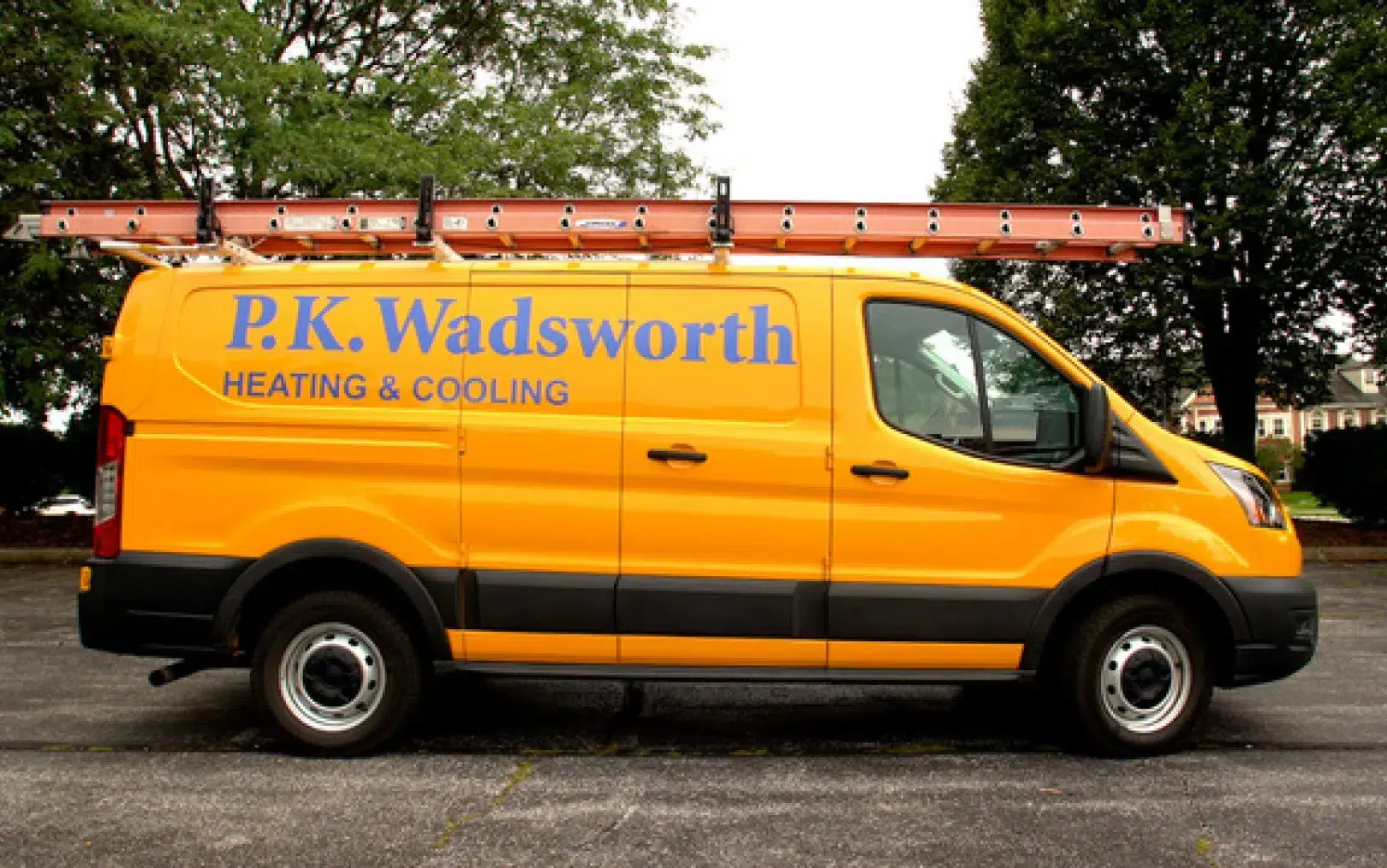 Why Choose P.K. Wadsworth Heating & Cooling?
Cleveland's Home Comfort Provider Since 1936
Over 85 years in business
Family-owned & operated
Trained & certified technicians
On-time & reliable services
Maintenance plans available
Same-day services
Over 2k five-star google reviews from customers